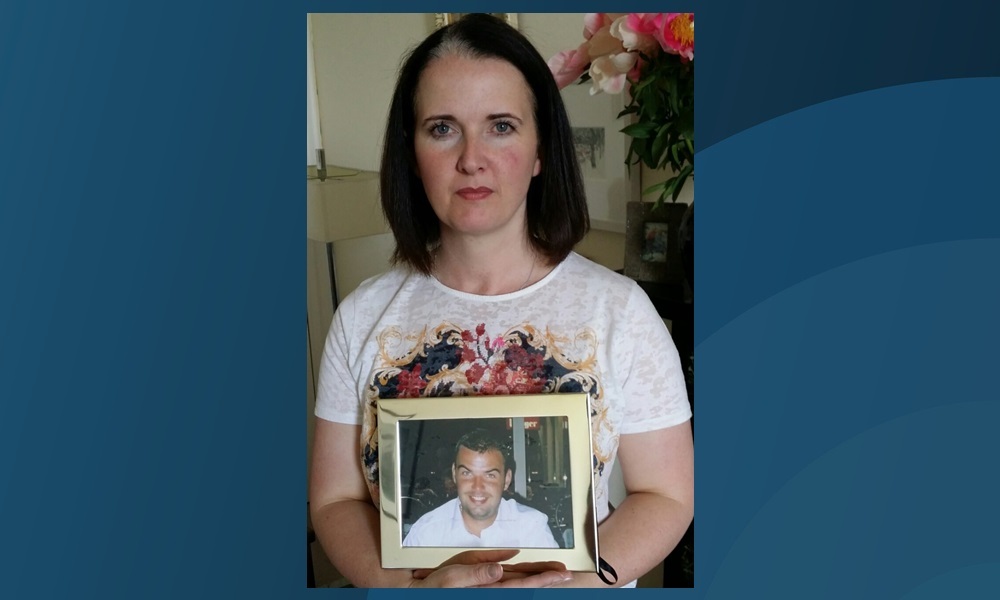 The sister of a 26-year-old electrician killed at work in Dundee is campaigning for better health and safety in Scotland.
Louise Taggart's brother Michael Adamson was working at the fit-out of a JJB Sports store and gym complex when he was electrocuted in August 2005.
Now she is working with safety charity Scottish Hazards, urging people to back their vision for a Scottish Hazards Centre.
The charity said Scotland still has an alarming death at work rate and last year 20 workers were killed in job-related incidents.
However, this figure excludes those who die on roads while working, those who die at sea or as a result of air accidents, work-related suicide, or members of the public killed by work-related activities.
It also does not recognise those killed by occupational illnesses, such as asbestos cancers.
Scottish Hazards estimates the annual work-related death toll in Scotland is nearer 132 in incidents directly related to their work and a further 4,150 who die from work-related illnesses.
Ms Taggart has been campaigning ever since her brother's death and believes strongly that setting up a new centre could help reduce the death toll.
She said: "My brother was killed in an incident which could and should have been prevented.
"His employer had written processes and procedures in place, but it was not practicing what those preached.
"His death was so easily avoidable."
Michael was electrocuted while stripping the insulating material from a cable that was marked "Not in use" but which was in fact live.
His employer, Mitie Engineering Services Ltd, was fined £300,000 in respect of the health and safety failures which resulted in his death.
Ms Taggart said: "I want the Scottish Hazards Centre to be a place where workers and others concerned about an employer's health and safety practices can turn for the help and support they need to get the employer to take its responsibilities seriously.
"I'm doing this so others don't have to go through visiting the cemetery to visit a little brother's grave, so other people don't have an empty seat at Christmas dinner.
"He was my only brother. It's hard to believe it has been 10 years."
The centre will provide much needed advice, training and support services to workers and their families, to ensure health and safety issues are tackled before they cause debilitating illness, loss of life and limb.
Campaigners say the very least families expect is that their loved ones can exercise the basic human right to return to them alive and well after their work has finished for the day.
The campaign has already attracted cross-party support from Holyrood as well as the trade unions.
Scottish Hazards is seeking to secure funding of £100,000 a year and will launch its new service in August.
To find out more or make a donation, visit www.scottishhazards.co.uk.