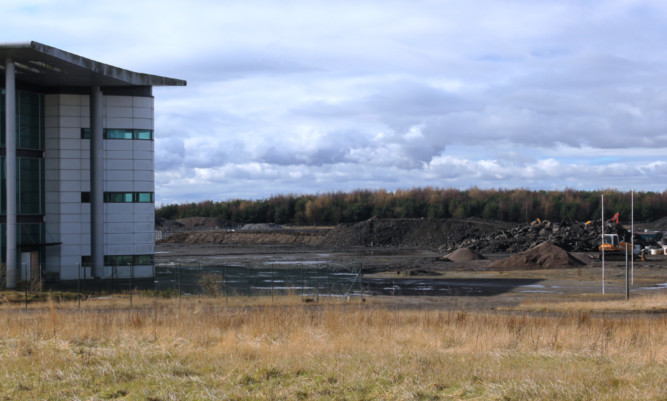 Fife College is pressing ahead with plans to build a £90 million campus at the former Hyundai site in Dunfermline.
The institution has been given the option of purchasing land at the Shepherd Offshore site on Dunlin Drive.
Principal Hugh Logan said: "Since merger, two years ago, we have been carrying out an in-depth review of our estates to create facilities which are vibrant, sustainable and fit-for- purpose.
"Our ambition is to embrace cutting edge learning and teaching and to do this our buildings need to reflect that.
"We also require the college to be built on a site that has the capacity, space and flexibility to adapt to future requirements and possible expansion in conjunction with future partners."
Before the purchase is finalised, the college will submit a planning application to Fife Council and carry out a 12-week consultation.
An outline business case has been approved by the Scottish Funding Council (SFC) and a full business case is due to be considered later this year.
The total cost of the new campus is expected to be around £90m, with the Scottish Government contributing £70m.
Fife College and SFC will meet the rest of the total.
The move will be a blow to campaigners who fought for a Fife College campus in Dunfermline town centre.
City of Dunfermline committee chairwoman Helen Law took the campaign, which had cross-party support, to education secretary Angela Constance.
Mrs Law said it would breathe new life into the town centre.
Also backing the town centre move was MP Douglas Chapman and MSP Cara Hilton, who launched an online petition.
Seven options were considered for relocating the Halbeath Campus.
Fife College said the Shepherd Offshore site kept redevelopment costs down and provided scope for further expansion.
Mr Logan added: "Our students' needs are paramount when making decisions about our new campus.
"The new state-of-the-art college will be built around the requirements of our students, from location and accessibility to the layout, design and resources required.
"We are delighted that our plans are moving in the right direction with this new step forward."