 Former Labour campaign organiser and strategist Michael Marra is making a play to replace Gordon Brown at Westminster.
The Dundonian has put his name forward for selection in the Kirkcaldy and Cowdenbeath constituency after being asked by "a considerable number of people" in Fife to do so.
Former Prime Minister Mr Brown announced last month he will stand down as an MP at May's General Election.
With nominations closing last night, Kirkcaldy Central councillor Kenny Selbie was earmarked as favourite to replace him by senior local figures.
Mr Marra said: "A considerable number of people in Kirkcaldy and Cowdenbeath want and need, just like the rest of Scotland, the best chance of a Labour government.
"Now is the time to leave the arguments of the referendum in the past by making sure this Tory government is a one-term government.
"It is incumbent on the Labour party to be returning people who can make an impact nationally, who have big experience campaigning and running campaigns and I've got experience doing that."
Mr Selbie is expected to attract support through his roots in the area and is understood to have the backing of a number of councillors.
However, Mr Marra believes his experience working on and off with Labour at local and national levels for 20 years, his time as head of policy at Oxfam in southern Africa, and his work as an economist in academic circles gives him the perfect platform to represent Fifers.
The former adviser to ex-party leader Iain Gray said his experience meant he could stand up for the people of Kirkcaldy and Cowdenbeath and give them a voice "on the national stage", pointing out Labour has received criticism in recent years for not selecting the best candidates.
Mr Marra's sister, Jenny, is a North East Scotland MSP and Scottish Labour's shadow health secretary while his uncle, also Michael, was one of Scotland's most prolific songwriters before passing away in 2012.Meanwhile, SNP deputy leader Stewart Hosie has confirmed he will defend the Dundee East seat at the General Election, which he won from Labour in 2005 before increasing his majority in 2010.He said: "I have no intention of taking anything for granted and will take the SNP message to the doorsteps and speak to the voters throughout the constituency over the next four months."
The Scottish Liberal Democrats also announced Craig Duncan has been selected as their candidate for Dundee East.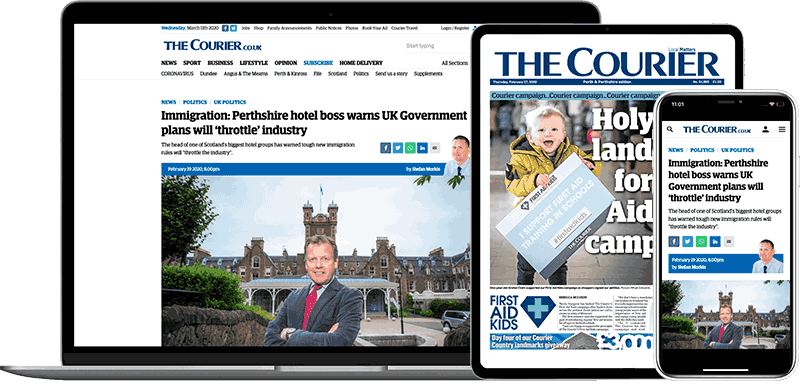 Help support quality local journalism … become a digital subscriber to The Courier
For as little as £5.99 a month you can access all of our content, including Premium articles.
Subscribe