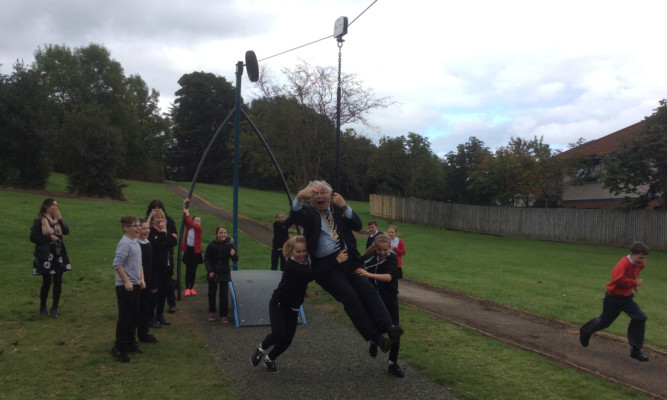 Fife's Provost has got new leisure pursuits off to a flying start.
Jim Leishman took to the high wire to open High Valleyfield skatepark, Blairhall Multi Use Games Area and The Flying Fox, Fife's first parkour play area.
He declared the community-driven project's open watched by community activists Alice Harrington and Johnstone Little from High Valleyfield and Magdaline Lawrie and Robbie Gallagher from Blairhall, all of whom have been great supporters of the projects.
The Blairhall MUGA and parkour play project was funded by south west Fife area community planning budget, Fife Environmental Trust, Blair House Trust and local fundraising by young people.
High Valleyfield skatepark was also funded by the local community planning budget, Fife Environmental Trust, High Valleyfield community centre management committee and funds were also raised by the young people from the village.
Mr Leishman said: "It's been a great honour to be involved in the official opening of these parks today and I am sure they will be most welcomed by the children and young people in these villages and its surrounding neighbourhoods, and will be a huge asset to the town."
Councillor Bobby Clelland also welcomed the investment.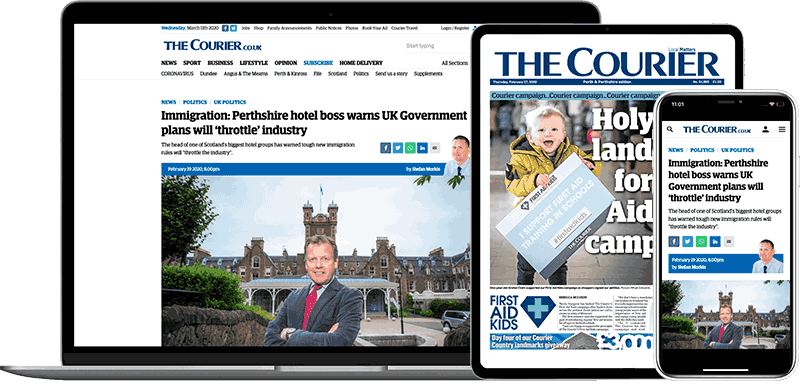 Help support quality local journalism … become a digital subscriber to The Courier
For as little as £5.99 a month you can access all of our content, including Premium articles.
Subscribe