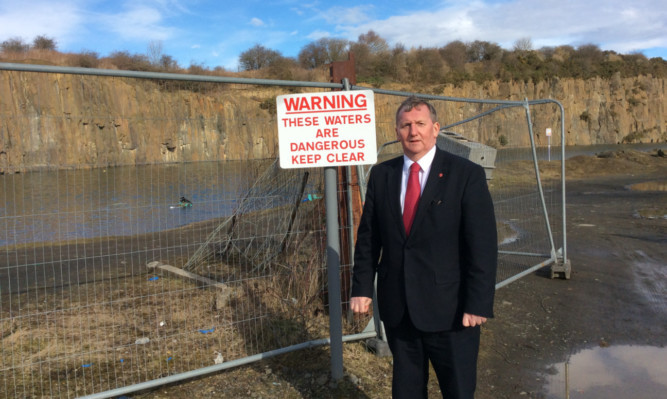 The slow progress to make safe a quarry that has claimed the lives of two teens has been slammed by a Fife MSP.
Alex Rowley said progress in finding a long-term solution for the area around the abandoned Prestonhill Quarry in Inverkeithing is "far too slow".
Calling on Fife Council to be more proactive, he has written to chief executive Steve Grimmond acknowledging the efforts the authority made in securing the site and keeping people away from the most dangerous parts.
But he has added that the time has come for a sustainable solution and serious plans to develop the area and he wants answers about progress in finding the landowner.
"I believe that the council must be more proactive in establishing the ownership and options for taking responsibility for the site and in exploring the potential development opportunities for this area," he said.
The Cowdenbeath MSP revealed he had secured a Parliamentary debate to highlight the dangers of open waters and the work of Fife Water Safety initiative, which is touring secondary schools to warn of the danger.
The initiative is supported by the mother of Cameron Lancaster, who died in an accident at Prestonhill.
Mr Rowley added: "The work in Fife schools to raise awareness of the dangers is very good and I am keen to support this, but I also think we need to do our best to remove potential dangers where possible and to restrict access to sites that have many dangers in them."
Deputy leader Lesley Laird said the council recognised the community's concern.
However, she added the council did not own the quarry, which legally limited its options to address problems.
"Nevertheless, we have taken steps to try and secure an area of the quarry with fencing to address health and safety concerns.
"However, the community and the council are disappointed that, despite our efforts, the fencing is being repeatedly and deliberately vandalised.
"We also committed to rigorously perusing the owners of the site to fulfil their legal obligations and the council continues to explore the options open to it in this regard."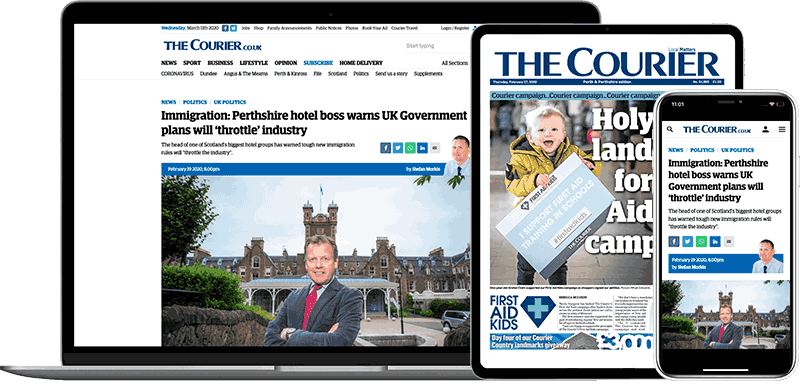 Help support quality local journalism … become a digital subscriber to The Courier
For as little as £5.99 a month you can access all of our content, including Premium articles.
Subscribe