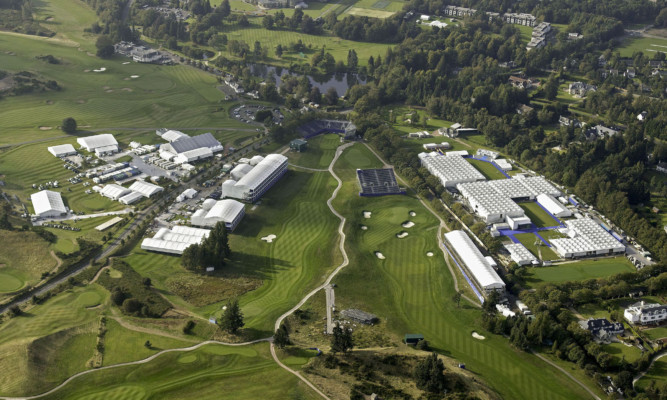 A bird's-eye view of the Perthshire venue for the Ryder Cup reveals the scale of preparations required to host one of the world's greatest sporting spectacles.
'Tented village' hardly does justice to the facilities which have sprung up around the PGA Centenary Course at Gleneagles to cater for the tens of thousands of golf fans and an army of media representatives who will descend on the venue next week.
The complex logistics of holding the event have included the installation over eight kilometres of pipework, 250,000 litres of drinking water storage and over 600,000 litres of waste water storage in and around the Gleneagles site.
The practice days take place next week on Tuesday, Wednesday and Thursday next week, with the competition proper starting on Friday.
See more in Wednesday's Courier.