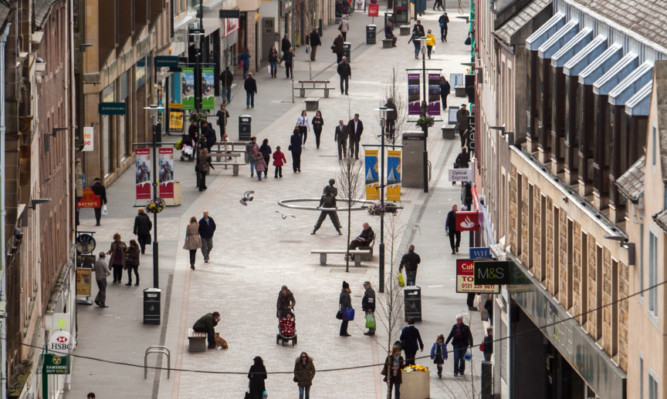 Perth is bucking a nationwide trend for shop closures while Dundee is losing stores, a new study has revealed.
The Fair City is the only place in Scotland to have more shops opening than closing.
Although eight units shut in Perth throughout last year, a total of nine new outlets were launched during the same 12 months.
The city is faring better than Edinburgh, which saw 63 openings and 79 closures in the same time.
Dundee, which has 237 shops compared to Perth's 163, lost five stores last year, with 21 closing and 16 opening.
The review carried out by accounting giant PwC, published yesterday, shows that the rate of closures across Scotland is slowing down, thanks largely to growing consumer confidence and the continuing economic recovery.
The rise of maternity wear shops and vaping outlets, such as the recently launched Vapour Lounge on Perth High Street, was also highlighted.
John Kellas, Perth and Kinross Council's enterprise and infrastructure committee convener, said: "This is great news for Perth.
"I believe that shoppers are happy with what Perth has to offer and events like the Winter Festival help bring in people throughout the year by raising the profile of the city as a shopping destination.
"We have a lot more great things planned for Perth, which I hope will help it go from strength to strength."
Across Scotland, 280 stores closed while 221 opened a net reduction of 59 shops. Edinburgh and Falkirk were the largest losers nationally.
Martin Cowie, head of private businesses at PwC in Scotland, said: "Online shopping continues to play a major role in the changing shape of the high street. Indeed, we now see click and collect not only as an offering of the mainstream stores, but they have expanded their delivery network into local corner shops.
"The longer-term implications of this strategy are still to be revealed in terms of the impact it has on the smaller independent operators."
In Perth, among the most recent additions is a Warhammer store on Scott Street and a High Street juice bar.
Last month, ice cream makers Janettas closed its shop, blaming high rates and "insufficient footfall".
Major plans are being drawn up for a huge retail complex, cinema and gym at Thimblerow.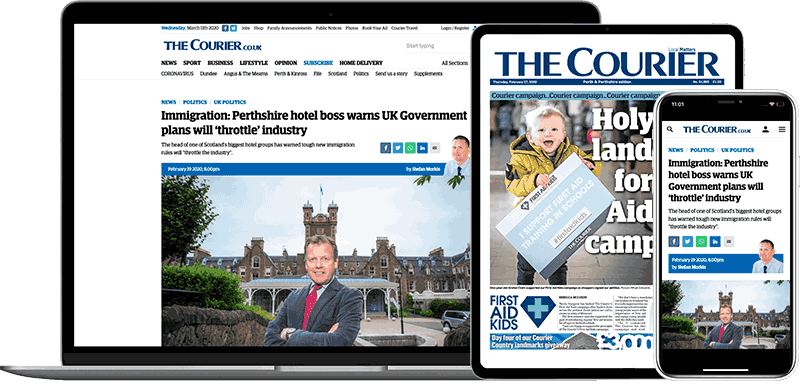 Help support quality local journalism … become a digital subscriber to The Courier
For as little as £5.99 a month you can access all of our content, including Premium articles.
Subscribe