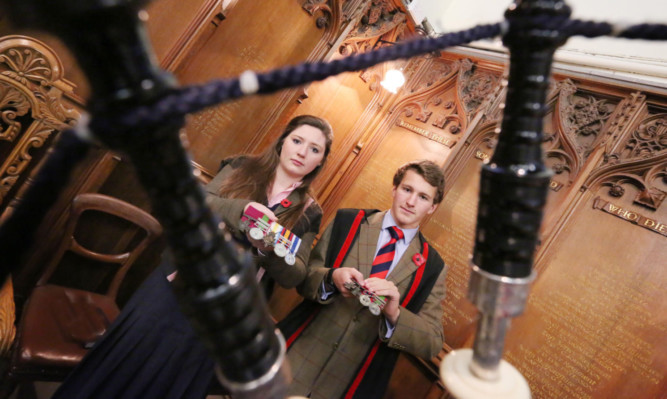 The remarkable bravery of three former pupils of a Perthshire school has been remembered.
No fewer than three pupils of Glenalmond College, OGs or Old Glenalmonds as they are known, won the "ultimate symbol of heroism", the Victoria Cross.
At an event to mark the start of the First World War the three medals were brought together for the first time ever for a special chapel service of remembrance and reflection.
Following the service, the museum curators recounted the acts of bravery which led to the awarding of the medals at lectures attended by pupils and staff.
Two of the medals belong to the Lord Ashcroft Medal Collection and were brought to Glenalmond by its curator, Michael Naxton.
Lieutenant James Dundas (1842-1879) was a pupil at Glenalmond from 1855 to 1857 and then joined the Royal Engineers.
He was awarded the Victoria Cross as a result of his gallant conduct during an attack on April 30 1865 in Bhutan, east of Nepal.
Wing Commander Hugh Gordon Malcolm (1917-1942) was at Glenalmond from 1931 to 1935.
He joined the Royal Air Force in 1939 and was awarded the Victoria Cross posthumously as a result of his valour and unswerving devotion to duty during attacks in November and December 1942 in North Africa.
Mr Naxton said: "The students at Glenalmond have long known about the exploits of these former pupils but it was a real thrill for them to see and be able to handle the Victoria Crosses which these brave men won while fighting and, in the case of Hugh Malcolm dying, for their country and our liberty."
The third medal belongs to the Gordon Highlanders Museum in Aberdeen and was brought to the school by its curator, Jesper Ericsson, and Lieutenant Colonel (Retd) Derek Napier.
This VC was awarded to Sub-Lieutenant William Henry Dick-Cunyngham (1851-1900) of the Gordon Highlanders, as a result of the conspicuous gallantry and coolness he displayed during an attack on December 13 1879 in Afghanistan.
He had been a pupil at Glenalmond College between 1860 and 1866.
Mr Ericsson said: "The Victoria Cross is the ultimate symbol of heroism in the face of mortal danger, and this is a unique opportunity for today's pupils."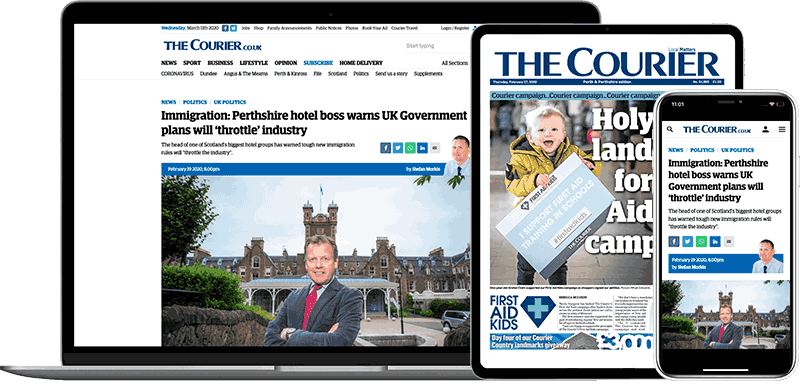 Help support quality local journalism … become a digital subscriber to The Courier
For as little as £5.99 a month you can access all of our content, including Premium articles.
Subscribe