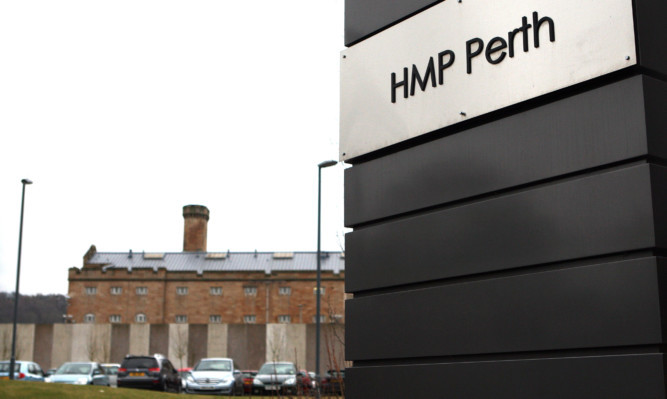 A convicted murderer covered himself in baby oil before "rolling about" with a riot squad in Perth Prison.
Adam Gallagher later damaged a G4S security van and threatened staff on a journey between Perth and Glasgow.
Perth Sheriff Court heard that one of the security firm's employees was so scared he fainted after the vehicle, which was transferring Gallagher from Perth Prison to Barlinnie, had to turn back at Broxden roundabout.
Gallagher, 28, is currently serving a life sentence for stabbing a Czech fruit picker in Arbroath in 2006. He had robbed the 21-year-old before stabbing him through the heart with a steak knife.
His earliest date of parole is 2021.
Gallagher represented himself and told the court he had been placed in the segregation unit as he had assaulted a prison officer.
"I had been there for seven weeks, and this day covered myself in baby oil before rolling about with the riot squad," he said.
"I asked the G4S man's name in the van but he wouldn't tell me, so I kicked off. My adrenaline was high. I apologise for the man fainting but these people are meant to be able to deal with this."
Depute fiscal Tina Dickie said Gallagher had been held in a segregation unit in Perth Prison where he was confronted by officers in full riot gear.
"This was because the accused had made it clear he didn't want to be transferred to Barlinnie Prison," she said.
"He was placed in one of the cells in the G4S van but told staff he would damage its hatch."
The court heard that Gallagher was dressed in his boxer shorts and had asked for his jeans, only to be told this could not be accommodated.
"The accused shouted and swore and kicked a cell door and chair," Ms Dickie added.
"One of the staff then heard a ripping noise and discovered Gallagher had damaged a fibreglass headrest.
"A staff member tried to calm him down but he grabbed a metal seatbelt buckle and hit a Perspex door with it.
"At the same time, Gallagher told the man he would kill him. 'I don't forget a face I am going to get you,' he told him."
The court heard the G4S employees used an intercom to give details of the incidents and were advised to return to Perth Prison.
Ms Dickie said the threatened officer was "scared" of Gallagher and when he got out of the van at Perth Prison he fainted.
She added the estimated cost of repair to the vehicle was £495.
In March, Gallagher received a four month prison sentence at Perth Sheriff Court for smashing his cell in a rage.
Gallagher had admitted that December 18 last year, on a journey in a G4S van between HMP Perth, Edinburgh Road, Perth, and the Broxden roundabout, Perth, he repeatedly shouted and uttered threats.
He also pleaded guilty to pulling a headrest from a seat in the vehicle on the same day.
Sheriff Lindsay Foulis sentenced Gallager to eight months in prison, from Tuesday's date.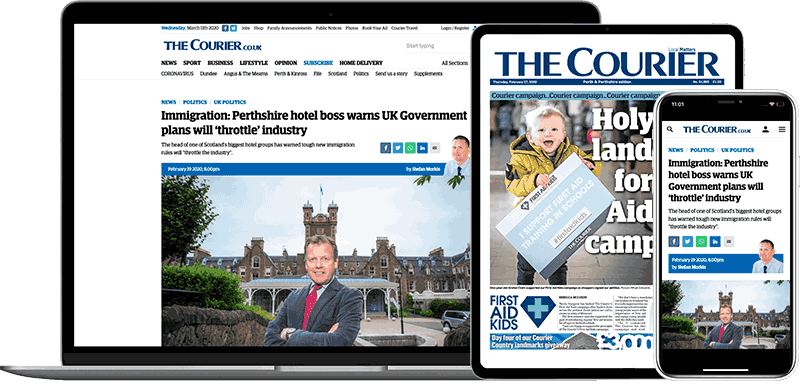 Help support quality local journalism … become a digital subscriber to The Courier
For as little as £5.99 a month you can access all of our content, including Premium articles.
Subscribe