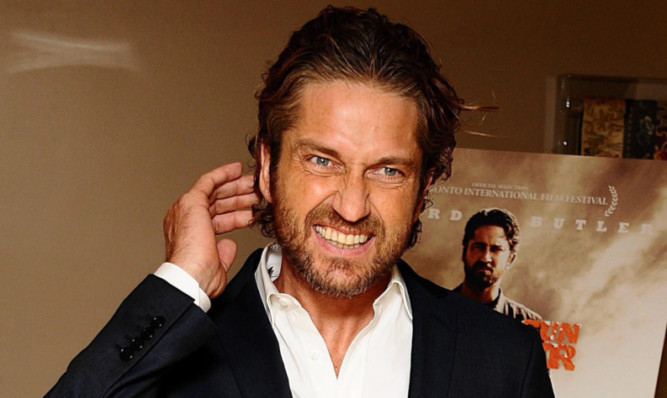 A group of Perthshire villagers fighting to secure a piece of land for community use have received Hollywood backing.
Actor Gerard Butler has close ties to Comrie his mum Margaret lives in the village and has made regular visits in recent years.
So it's perhaps not surprising that amid his many roles in action films and romantic comedies he finds the time to keep track of events back home in Scotland.
Comrie's Bumblebee Square has been maintained as a community garden for some time but the supermarket giant Co-op has now submitted a plan to put a store on the site.
It aims to create a small garden area, a convenience-style Co-op store and seven flats, but locals would prefer the space to remain a community hub.
The Friends of the Square now hope to raise £100,000 to buy the Drummond Street site and save it for the public.
A number of pledges have already been received and Butler has been in touch with the campaigners to offer his backing.
Mum Margaret told The Courier: "He's all for the community taking the square on. We moved here 18 years ago and Gerard loves Comrie, its people and the surrounding area.
"He certainly backs the community's efforts."
Deli owner Iain Hansen has been given responsibility for collating the pledges of financial support for the effort.
While he was unable to confirm whether the star has gone even further and made a financial donation to the cause, he said the fundraising appeared very positive to date.
"There has been a lot of interest in Comrie as a result of this campaign and we have already received a number of pledges," he said.
"This is a fantastic community and it would be really nice if everyone could play their part in securing the square for Comrie."