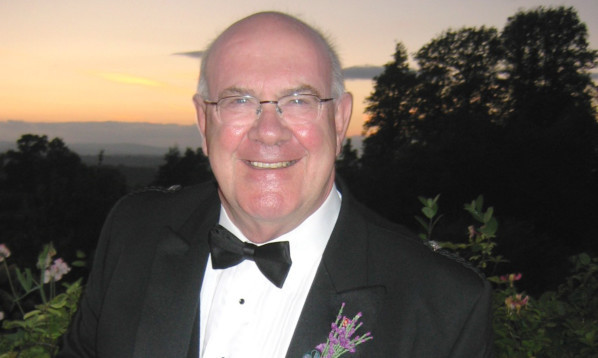 Former Dunfermline councillor Frank Moyes has died.
Born in Surrey, Mr Moyes travelled extensively with his family because of his father's military career.
In his youth he excelled at rugby and played for the England under-21 squad. It was a lifelong interest and he enjoyed taking his son and grandsons to Murrayfield.
After graduation he became a technical author and then joined Ferranti Defence Systems.
His first marriage gave him two daughters, Catrina and Samantha.
He moved to Rosyth Dockyard and soon joined St Margaret's Church drama group where he met second wife Moira and they were married in 1972, going on to have son Peter.
Outwith work, he had a committed interest in the SDP and in 1983 stood for the Dunfermline West constituency. Though unsuccessful, he did get 26% of the vote.
The following year he was elected as a Dunfermline district councillor for the Pitcorthie Ward.
He had spells in Barrow-in-Furness and Helensburgh before the couple retired to Dunfermline in 2000.
The following year he was awarded an MBE for his services to defence.
In retirement he enjoyed helping to organise civic week, supporting lifeboats, being involved with Dunfermline Sound, which records newspapers for the blind and partially sighted, and prison visiting.
Mr Moyes was an elder and treasurer at St Margaret's Church. He was also deeply involved in Dunfermline Presbytery where he became prayer secretary and fabric convener.
He was described as being an "irrepressible character with a zest for life" who loved and was proud of his wife, children and grandchildren.
The family thanked staff in the hospice ward at Queen Margaret Hospital for their care.