 A Perthshire-born man who went on to be a chief inspector with Middlesbrough Police has died at the age of 81.
Stanley Ross was born and raised at Arthurstone, Meigle, and attended Ardler Primary School and Coupar Angus Junior Secondary.
He served his apprenticeship as a joiner with David Hendry in Ardler before being called up for national service in the army, serving as a corporal tank driving instructor with the Dragoon Guards at Catterick.
When he was demobilised, he joined the police as a constable in Middlesbrough, rising through the ranks over his 30-year career.
He had taken steps to join Dundee Police, but at just 5ft 10in he was considered too short in the days when Dundee police officers were at least 6ft.
He was an accomplished accordion player in his youth and a keen footballer, once playing for the Middlesbrough Police team against Dundee Police in the days when rival forces met in national competitions.
He married Gay Peters, also from Meigle, in 1953.
He is survived by Gay, their daughter Alison, son Graeme, three grand-children, four great-grandchildren and brothers Jack, Ron and Pete and sister Iris.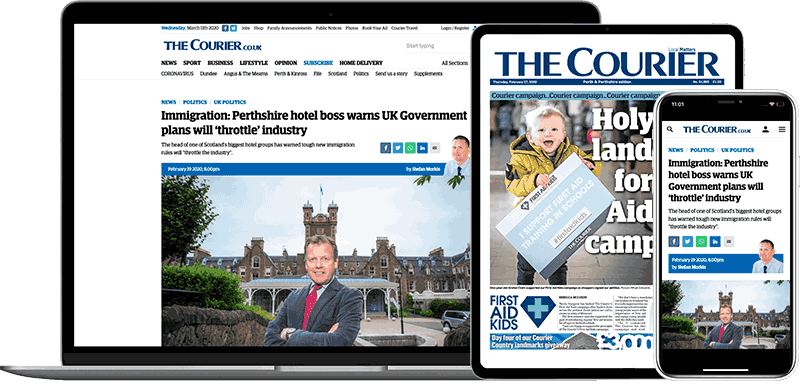 Help support quality local journalism … become a digital subscriber to The Courier
For as little as £5.99 a month you can access all of our content, including Premium articles.
Subscribe