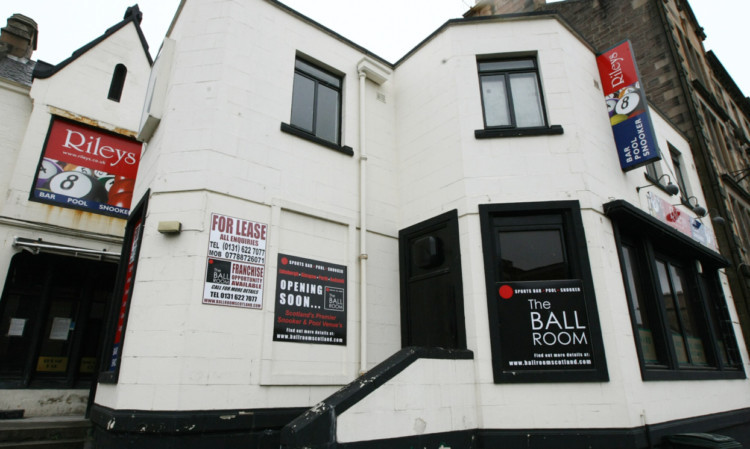 One of Perth's best-known licensed premises could soon reopen for business with its owners unveiling a bold, new vision for its future.
Major renovation works are under way at the venue known to most as the New Yorker, as it is reimagined as a welcoming bar and eatery, social venue and destination for watching and playing sports.
It will still be home to championship-level pool and snooker facilities, but Corte Leisure hopes to offer a family-friendly ambience.
Perth cue sports fans were left stunned by the sudden closure of the venue in 2012, when operator Rileys plunged into administration and a full quarter of its clubs ceased trading. Now, after an 18-month hiatus, the building's owners are working towards reopening the venue and hope that it will be a huge hit.
Snooker and pool fans have been without such facilities in Perth and Kinross since the closure and have either been forced to travel to play or simply pack up their cues.
The new venture will be operated by the Ball Room, part of Corte Leisure, which already operates sports bars in Edinburgh and Glasgow.
It is looking to expand the brand and is developing a new venue in Dunfermline, as well as the rejuvenated bar in Perth.
The operators are working to find a suitable franchisee to take on the new bar and are hopeful that it could become a family-run venture.
Speaking to The Courier, the man driving the Perth project, John Cortellessa, said he hoped the business would be a huge success for the company and for the city.
"We are spending quite a lot of money on this development to create a sports bar, venue for pool, snooker and darts and a sociable family-friendly venue," he said.
"There have been major changes inside, as the previous interior was so unwelcoming, and I believe we will succeed in making the venue both family and female friendly.
"It will be far more than simply a snooker and pool club and darts venue, though. I really believe in these pastimes and am effectively hanging my hat and, indeed, my wallet on them.
"We have always had a soft spot for Perth and I really believe this is something that the city is crying out for.
"I know that this business can do well. We have received so many emails from people wanting to know when we are opening.
"Our brand is expanding and we hope to have our new venture in Dunfermline open by the end of the year.
"We want Perth to follow soon after, but we need to find the right franchisee to make it work the way we want it to."