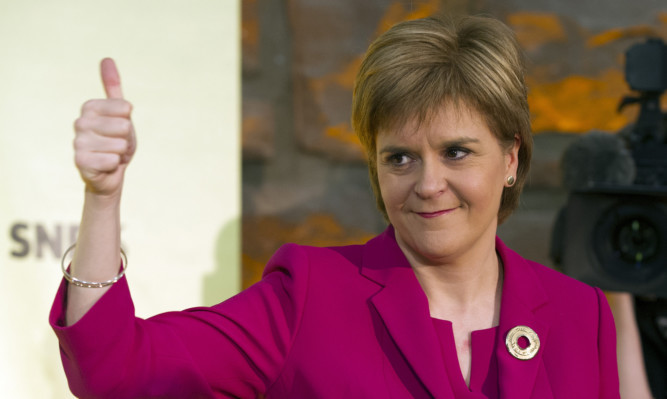 Nicola Sturgeon has fired the starting gun on the SNP's Holyrood election campaign, with the vote 230 days away.
Deputy First Minister John Swinney will be the party's campaign director, Ms Sturgeon announced, while SNP deputy leader Stewart Hosie will "oversee the development of the party's manifesto".
The First Minister also said Mhairi Black, the youngest MP at Westminster, would spearhead a campaign aimed at young people.
The independence referendum was the first time 16 and 17-year-olds were given the vote and, in the wake of that, this age group will now be able to vote in Scottish Parliament elections.
"Next May will be the first ever opportunity for 16 and 17-year-olds to vote in a national election," she said.
"The participation of our young people in the referendum last year was one of its resounding successes.
"I am determined that the views and priorities of our young people – of Scotland's next generation – will be at the very heart of this election."
Ms Sturgeon defended her government's record in office, arguing it has delivered better public services in the face of budget cuts from Westminster.
She said: "The foundations are strong. Our manifesto will set out how we will build on them. It will set out how we will address the challenges of the future.
"It will put before the people of this country a truly progressive policy programme to support our economy, create a fairer society and improve our public services."
If the SNP wins next May's Holyrood elections – as polls suggest it will – the party will have a "historic" third term in office, Ms Sturgeon said.
She also said she would "have the privilege of asking the people of Scotland, for the first time, to elect me as first minister".
She said: "My task – our task – is to convince the people of this country that I will be the best first minister, that we are the best team and that we have the best policies and the best vision to lead Scotland into the next decade.
"If we do that, we will not just win. We will win another majority. And let me be clear today: another majority government is our aim."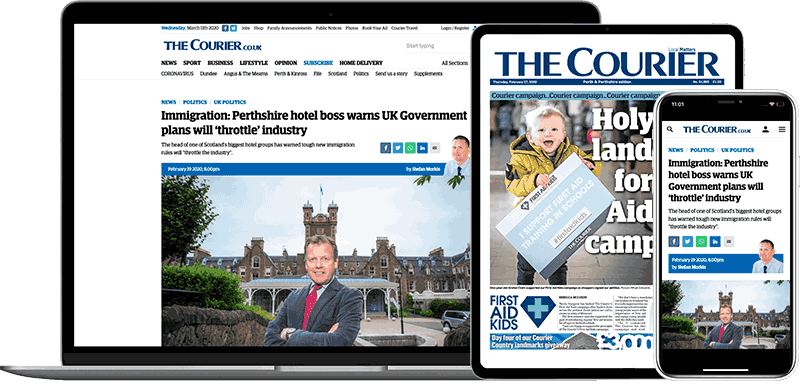 Help support quality local journalism … become a digital subscriber to The Courier
For as little as £5.99 a month you can access all of our content, including Premium articles.
Subscribe