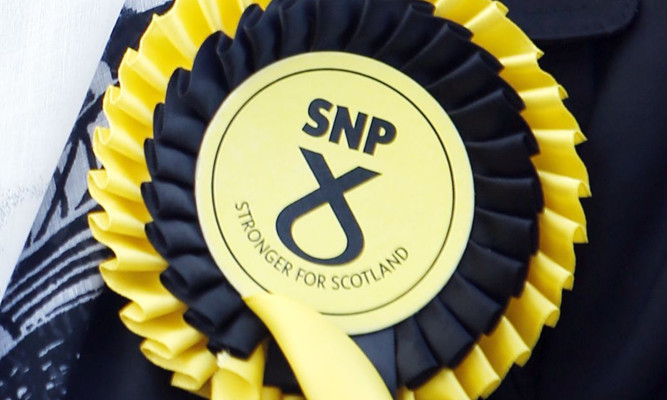 The SNP has extended its lead over Labour despite facing sustained criticism on devolved issues including the closure of the Forth Road Bridge.
A TNS poll of 1,035 over-16s found support for the party in the regional list section for next year's Holyrood election was up two points among committed voters to 54%, with Labour down five points at 20%.
The Conservatives were up one point to 12%, the Liberal Democrats down one point to 4% and the Greens up four points to 9%.
The survey fieldwork was carried out between November 16 and December 14, straddling the announcement that the bridge would remain closed until 2016.
It suggests the party's popularity has been unaffected by the furore despite opposition parties honing in on the issue.
In the constituency section of the vote, SNP support held steady at 58% among those who expressed a party preference.
Labour fell by three percentage points to 21% while Conservative and Liberal Democrat support held steady at 12% and 4% respectively.
Tom Costley, head of TNS Scotland, said: "The past month has seen the political agenda return to devolved issues such as healthcare and transport, with opposition politicians attacking the SNP government's record on hospital provision and on maintenance of the Forth Bridge.
"The criticism appears to have had little or no effect on support for the SNP.
"One interesting feature of the poll is that the number of those who say they are certain to vote in 2016 has been declining and now stands at 58%, down from 64% as recently as the TNS poll in September. The turnout in Scotland in the May 7 general election was 71%.
"It may be that, faced with the SNP's huge lead in the polls, a number of voters feel that their vote would not influence the result.
"However, it seems unlikely that turnout in May will be as low as the 50% recorded in the 2011 Holyrood elections."
Healthcare remained the top priority for voters in deciding what party they would support, cited by 51% of respondents.
The economy, which was the fifth most important concern in June at 30%, rose to joint second place alongside education and training on 40%.
The poll also found more than a third (38%) of respondents were opposed to the renewal of the Trident nuclear weapons system, with 29% in favour and 26% undecided.
Support was relatively stronger among Labour voters, at 39%, compared to 13% among SNP supporters.