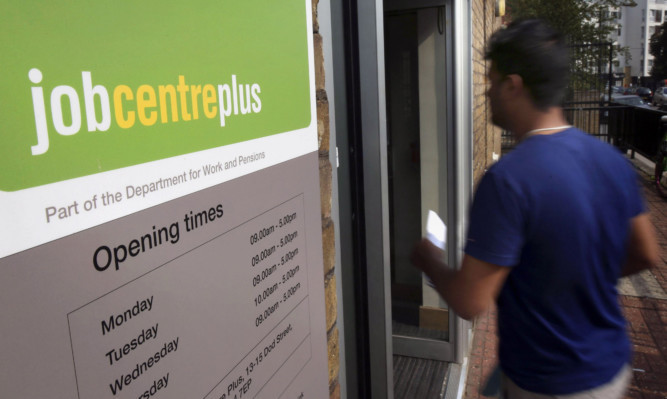 The number of Scots in employment has risen by 53,000 over the last year – the equivalent of more than 1,000 people a week finding work.
While official statistics showed there had been a slight increase in the jobless total over the the period February to April, the number of people in work was up by 14,000 over the three months.
Employment has risen to 2,624,000, with almost three quarters (74.4%) of the Scottish population in work.
While the employment rate north of the border is higher than the figure of 73.4% for the UK as a whole, Scotland has a higher rate of unemployment, with 5.9% of people out of work compared to 5.5% across the UK.
The number of Scots who are out of work, including those not eligible for benefits, rose by 1,000 over February to April to stand at 163,000.
Across the UK as a whole the jobless total fell by 43,000 over the period to 1.81 million, but the number of Scots who are out of work is 19,000 lower than the same quarter last year.
Meanwhile, the number of people in Scotland who are not working and claiming jobseeker's allowance fell by 1,200 last month to 76,300 – a drop of 23,900 from May 2014.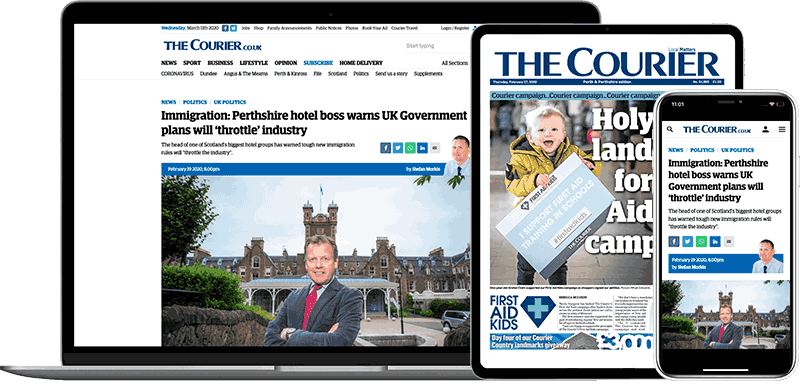 Help support quality local journalism … become a digital subscriber to The Courier
For as little as £5.99 a month you can access all of our content, including Premium articles.
Subscribe