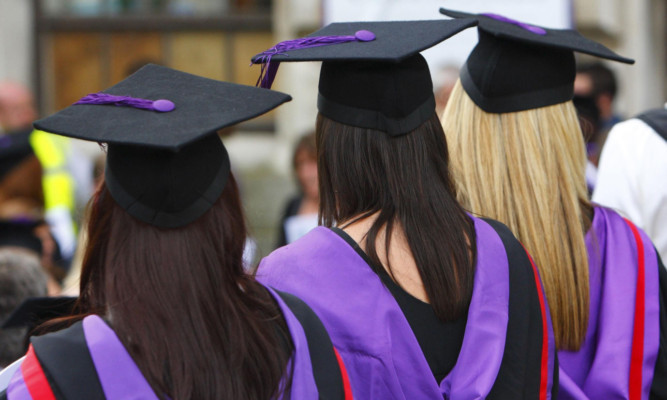 Most Scottish universities have seen a big rise in applicants from other parts of the UK, despite would-be students facing tuitions fees of up to £9,000 a year.
St Andrews University is one of those charging £36,000 for a four-year degree to students from England, Wales and Northern Ireland, while Scots continue to pay nothing.
It has seen an 11% increase in applications from the rest of the UK, compared to a 4.5% rise from Scotland.
There has also been more interest from EU countries whose students are also exempt from tuitions fees but only a slight rise in applications from non-EU countries.
A spokesman said: "St Andrews' total applications for 2013 are 14,355, up 6%.
"This represents approximately 12 applications per place. Like others, our overseas application cycle is still open and will increase further."
Abertay University has seen its application total for undergraduates rise by 7%, but those from the rest of the UK have soared by 35%.
However, Dundee University has bucked the trend with its application total falling 6.8% to 17,740 and the rest-of-the-UK figure down by 16.5%.
A spokesman said: "We do have some significant changes in some areas of our offering this year where we have raised the entry tariffs and fully anticipated a change in the application rates."
Statistics by admissions service UCAS show that applications to Scottish universities have risen by 7.1% to more than 103,000 compared to 2012, with a 2.1% increase from people living in Scotland and a 14.5% jump from people in the rest of the UK.
A record number of Scots some 39,954 have applied to go to university this year, and there was a 0.8% increase in applicants from poor areas.
Education secretary Mike Russell said 18-year-olds from the most disadvantaged parts of Scotland were around 80% more likely to apply to university now than in 2004.
He said: "It is good news that a record number of people living in Scotland have applied to university next year and that our universities continue to be a coveted choice around the globe. I am particularly pleased to see more school leavers from deprived areas applying."
Robin Parker, president of the National Union of Students Scotland, said: "This is welcome news, though the proof of whether Scotland's poor record of widening access is improving will only come if these applications translate into nrolments later this year."
Gordon Watson, president of the University and College Union, said the rise in applications from England could be explained by the lack of a cap on their numbers at Scottish universities.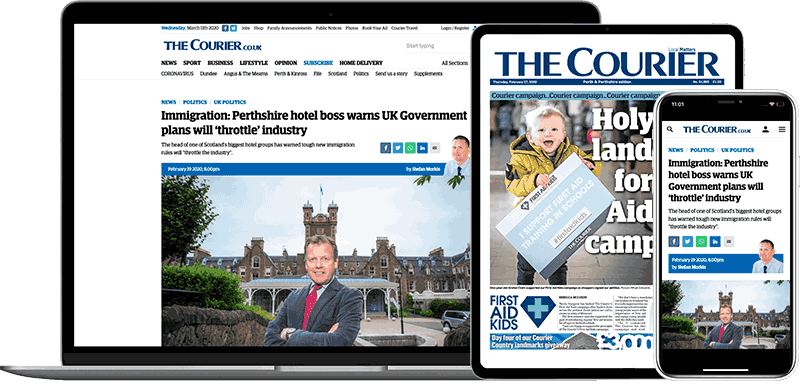 Help support quality local journalism … become a digital subscriber to The Courier
For as little as £5.99 a month you can access all of our content, including Premium articles.
Subscribe