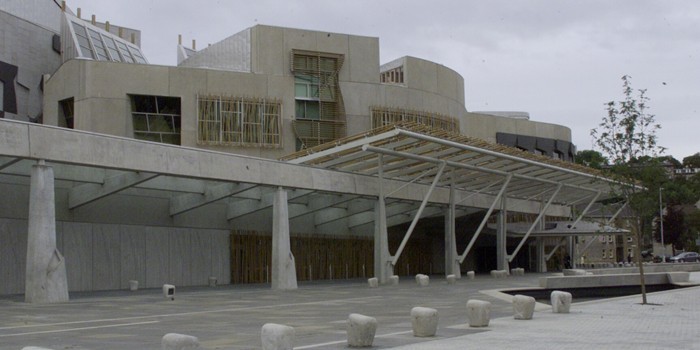 Video game developers and renewable energy projects would receive "crucial" benefits if Holyrood was given greater financial powers, the Scottish Government has said.
The SNP administration claimed renewable energy projects, such as those planned for Tayside and Fife, would be in line for extra support if the Scottish Parliament was able to set its own tax agenda, as would Dundee's video games industry.
External affairs minister Fiona Hyslop cited the two "key and emerging economic sectors" as she made the case for greater fiscal autonomy from Westminster.
She insisted Scotland requires greater borrowing powers to fund capital projects like the new Forth crossing and a cheaper tax system similar to that in Finland.
Scrutiny of the recent Scotland Bill is to continue at Holyrood today, with the SNP administration set to reject the "limited range" of extra powers on offer in favour of full financial responsibility.
Government economists estimate that Scotland's budget will see a £39 billion cumulative loss over the next 15 years under the present Scotland Bill proposals.'Diluted power'Ms Hyslop said, "As it stands the Scotland Bill is a missed opportunity with no real levers to stimulate growth in the Scottish economy. A diluted power to vary the rate of income tax in Scotland, without any other significant tax powers, could leave Scotland with an unpalatable choice of either cutting income tax along with spending on essential public services or raising income tax, thus making Scotland less competitive."
A government paper published on Monday set out a range of "economic policy levers" it could deploy if it was given greater control over Scotland's finances. It proposed a more "streamlined" tax system to bring the cost of administering taxes more in line with Norway, which spends half as much as the UK, or Finland, which spends two-thirds less.
It also called for a new corporate tax structure to attract businesses, reforms to the welfare system and extra research into Scotland's key industries such as renewable energy, life sciences and food and drink.
Ms Hyslop added, "I hope that both parliaments will take account of these views and call on the UK Government to raise its ambitions for Scotland. Our paper sets out the opportunities for Scotland if it had full control over fiscal matters, either under independence or full financial responsibility within the UK.
"It is crucial Scotland gets control of the economic levers to deal with the Westminster spending cuts through the increased growth that only the powers of independence or financial responsibility can deliver. Independence or full financial responsibility would allow the tax system to be structured to support Scotland's key and emerging economic sectors, such as renewable energy and video games development."Bill analysisA Westminster committee has been formed to investigate whether the Scotland Bill's planned shake-up of Holyrood's financial powers would leave Scotland better or worse off. A specially-convened Holyrood committee has also been established to scrutinise the legislation, with MSPs already having heard from Scottish secretary Michael Moore and finance secretary John Swinney.
The committee will today hear from several academics on the potential impact of the changes, including Professor Drew Scott of Edinburgh University and Professor Andrew Hughes Hallett of Washington DC's George Mason University and St Andrews University.
Tayside and Fife both hope to cash in on the renewable energy boom, with Methil and Dundee perfectly placed to help service offshore wind farms in the North Sea.
It is hoped that offshore wind could lead to the creation of up to 28,000 jobs in Scotland and bring £7.1 billion to the economy.