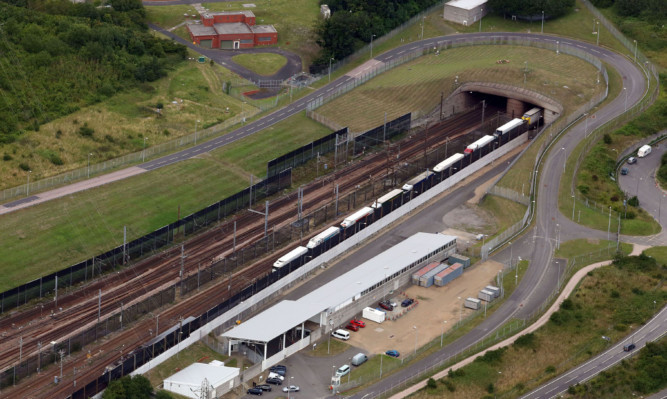 The Channel Tunnel could be closed at night if the crisis in Calais worsens as it was disclosed that an African migrant walked nearly the entire length of the sub-sea crossing to reach Britain.
Talks have been held to close the 31-mile Chunnel to freight and passenger trains amid concerns at the number of nightly incursions by migrants trying to get to the UK.
The proposal has been discussed at the Government's emergency Cobra meetings in what has been described as the "nuclear option", the Daily Telegraph reported.
Sources said the option to close the Channel Tunnel – operated by Eurotunnel – exists but there were no immediate plans to do so.
A Government spokesman said: "We have and continue to consider all potential courses of action to improve security at the Channel Tunnel in Coquelles and to prevent any loss of life.
"A number of new security measures have been introduced and ministers both here and in France keep the situation under constant review."
The disclosure came as it emerged that a suspected illegal immigrant from Sudan walked nearly the entire length of the Chunnel from Calais before being held by British officers.
He dodged hundreds of security cameras and officers at the Calais entrance before reportedly being spotted by British security guards 11 hours later near the Folkestone exit on Tuesday evening.
The intrusion has been described by Eurotunnel as "extremely rare" and "extremely dangerous", with trains travelling in the tunnels at up to 100mph.
Kent Police said Abdul Rahman Haroun, 40, has been charged with causing an obstruction to an engine or carriage using the railway under the Malicious Damage Act 1861.
At least nine people have died trying to cross from Calais to Britain amid this summer's migrant crisis which has placed UK police and social services under huge strain.
Meanwhile, a migrant camp in Calais is to feature in an edition of the BBC's Songs Of Praise.
Producers have been filming at a church in the Jungle area, the base for thousands of migrants who are trying to reach Britain illegally, The Sun reported.
An estimated 5,000 migrants displaced from countries including Syria, Libya and Eritrea are believed to be camped in and around Calais.
The full crew for Songs Of Praise, including host Aled Jones, is due to arrive at the site this weekend, the newspaper said.
A BBC spokeswoman said: "Songs Of Praise is a magazine-style programme. Each week it brings hymns from churches around the UK and short topical magazine features of interest to Christians from a range of places."
It is understood that the programme will not be a live special, but a standard one following the usual format. It would not be broadcast this Sunday.
An unprecedented surge in migrants attempting to cross the Channel has prompted a string of measures to increase security at the terminal, including extra fencing and the deployment of more border force search and dog teams.
Kent County Council has admitted it has no more foster beds available to accommodate unaccompanied asylum seeking children arriving in the county.
A former British ambassador to France has warned there is no "magic solution" to the crisis, and said the issues should be seen in the context of an overall surge in migration into Europe.
Sir John Holmes, who held the post between 2001 and 2007, said: "Although it's a very difficult problem and causes a lot of obstacles and complications, it is a relatively small part of a much bigger problem which is the number of people trying to get illegally into Europe from the Middle East and North Africa."
The Home Office has said it is working closely with the French government and Eurotunnel "to tackle the immediate pressures and longer-term issues involved in the situation in northern France".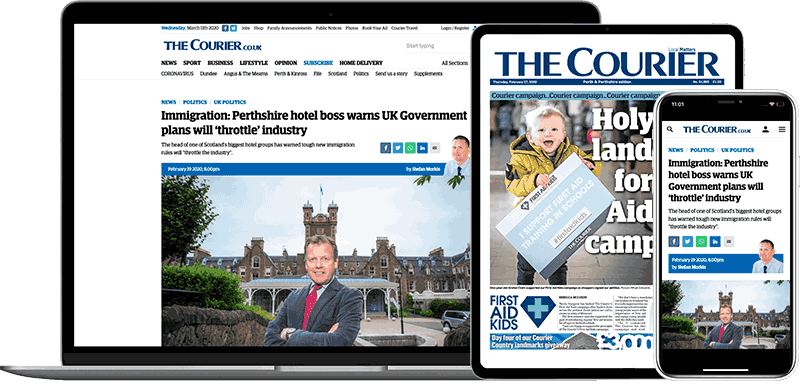 Help support quality local journalism … become a digital subscriber to The Courier
For as little as £5.99 a month you can access all of our content, including Premium articles.
Subscribe