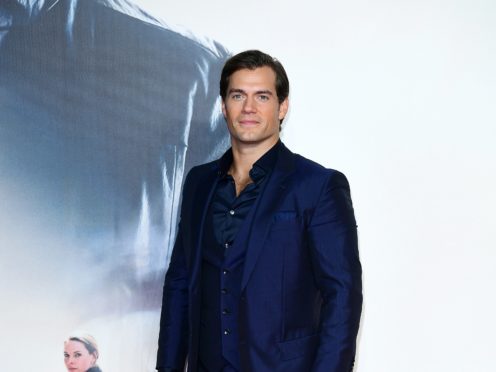 Netflix has unveiled a first look at Henry Cavill as Geralt of Rivia in The Witcher.
The Superman actor will star in the eight-part fantasy series for Netflix, based on the best-selling books, which is already a popular video game series.
The streaming service released a costume and make-up test video showing the Superman star with long blonde hair and armour.
In the clip, he walks up to the camera and stares down the barrel of the lens before taking a swig from a vial.
The Witcher is an epic tale of fate and family centring on Geralt of Rivia, a solitary monster hunter who struggles to find his place in a world where people often prove more wicked than beasts.
When destiny hurtles him towards a powerful sorceress and a young princess with a dangerous secret, the three must learn to navigate the increasingly volatile continent together.
His casting was announced in September.
Cavill also shared the news on Instagram, posting a picture of the Netflix home screen with the username Geralt of Rivia.
He captioned it: "My new mailing address is: Geralt, C/O Vesemir, Kaer Morhen, Kaer Morhen Valley, Hertch, Kaedwen.
"Please note, I'm rarely there. Monster slaying being what it is. So, replies will be few and far between, if at all."