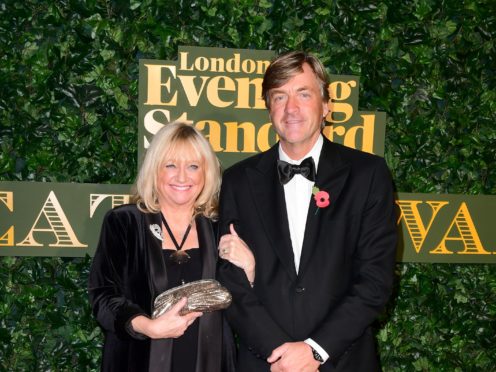 Richard Madeley has said that his 32-year marriage to Judy Finnigan has never been hit by a crisis, and that they have never come close to splitting.
The TV presenter also said that he is "very happy" with his sex life.
Former This Morning hosts Madeley, 62, and Finnigan, 70, met in 1982 and married four years later, before having two children together, son Jack and daughter Chloe.
Talking about the "secret" to their long marriage in the spotlight, Madeley told The Sun: "There's no great panacea. We've had our moments, and the occasional screaming, f***-you row, but it's always been over something trivial.
"We've never had marriage counselling, and never ever so much as discussed divorce.
"There have been no crisis dinners, nothing. We respect each other, and that's the key."
He added: "I've made it a rule never to talk about my sex life, but we have always shared a bed and we still share an en-suite bathroom.
"Having said that, I am very happy with my sex life. And I've never had to sleep on the couch."
Madeley said he only ever sleeps in the spare room if he is doing an early morning show and doesn't want to wake Judy up.
The duo hosted This Morning on ITV from 1988 until 2001, before moving to Channel 4 for chat show Richard & Judy, which ran until 2008.
Madeley now appears as a regular stand-in presenter on Good Morning Britain and Finnigan in recent years has turned to writing novels.