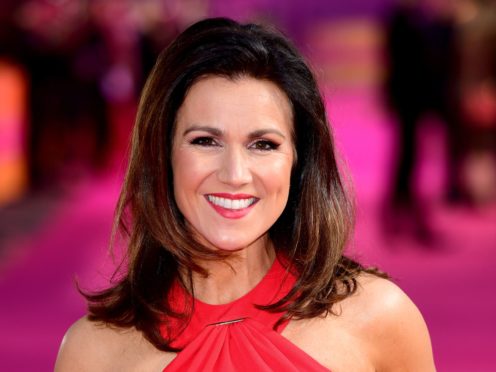 Susanna Reid has revealed how she chased a knife-wielding man who tried to mug her – saying she "acted on instinct".
The Good Morning Britain presenter, 47, saw a "red mist" and felt "propelled" to chase the man, in London.
The TV host denied that she had been "brave" in running after the man, during the incident some years ago.
"I got mugged once by a guy with a knife and my instinct was to run after him," she said on the ITV show.
"It's not rational and obviously it was dangerous. He got scared and dropped my bag."
Describing how the incident unfolded, she said: "He slashed my bag off me and cut through my coat. I was incandescent.
"He ran up over a bridge. I was absolutely furious. I followed him up over the bridge and he was shaking out my bag on the top of the bridge and then he just ran off.
"He took the cash out of my bag, but I got the bag back, which was obviously broken, I got my phone, I got my keys, I got everything else."
She felt "sort of protected by my adrenaline" but of course "you wouldn't be".
Reid said that the incident had a "traumatic effect" on her "for a while afterwards. I was definitely aware of what was going on around me".
She was unable to pick the man out in an identity parade and he was never caught.
"There was red mist," the presenter said. "I wasn't really looking at him. I was just acting on instinct.
"I don't think I would have chosen to do it, I was propelled to do it. I just wouldn't let him get away with it."
And Reid tweeted that she would not suggest anyone does the same, saying: "Not sure it was brave. Was acting on instinct. Wouldn't recommend."