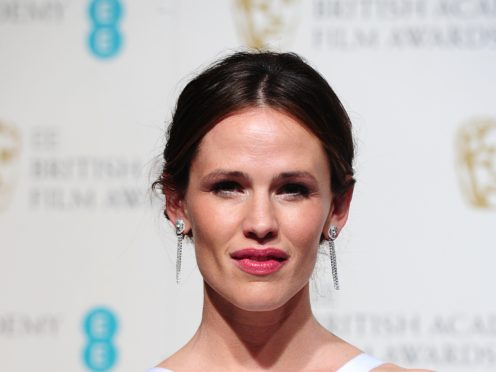 Jennifer Garner danced a jig on her Hollywood Walk of Fame star and joked "it's in the contract" to keep the accolade.
The actress, known for her roles in films such as Daredevil, Elektra and The Invention of Lying, was honoured with a star in August in recognition of her career in movies.
On Friday Garner posted a video to Instagram showing her performing an energetic dance, before blowing a kiss to the floor and waving at the installation.
She captioned the post: "Do you ever wonder what happens to the Walk of Fame Stars after the ceremony? 10 hours/month performing to keep your spot—it's in the contract."
Garner, 46, then tagged in fellow Walk of Famer Snoop Dogg, who was honoured earlier this month.
She said: "See you on Hollywood Blvd., @snoopdogg— I'll be the one with the janky time step! (By the way—how fun would this really be?! )."
During Garner's Walk of Fame ceremony on August 20, her three children – daughters Violet, 12, and Seraphina, nine, and her son, Samuel, six – made a rare public appearance.
The children's father and Garner's ex-husband, Hollywood actor Ben Affleck, did not attend.
Accepting the honour on Hollywood Boulevard, Garner said: "For my children, when you walk over this star, I want you to remember first of all that I love you and that this is about hard work and good luck and not a whole lot else.
"You define me, not this wonderful spot on the pavement."
She then joked: "Also, for the record, don't spend too much time on Hollywood Boulevard."