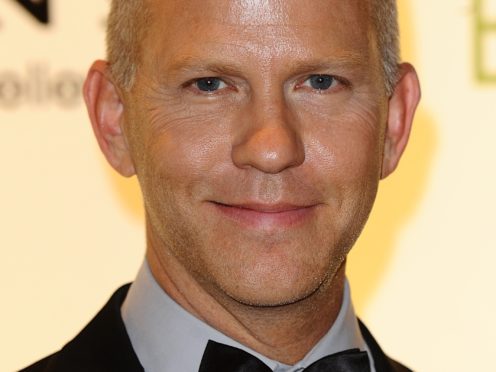 Television producer Ryan Murphy said his dream came true as he was honoured with a star on the Hollywood Walk of Fame.
Murphy, who has worked on some of the biggest shows of the 21st century including Nip/Tuck, Glee and American Horror Story, was recognised for his work at a ceremony in Los Angeles on Tuesday.
Murphy's husband David Miler was seated just yards away with the couple's two sons, Logan and Ford, while he was honoured.
Taking to the stage, Murphy told how he moved to Hollywood in 1989 "with a dream".
He said: "My dream in life was just to be able to be myself, which I know many people relate to, to say what I wanted to say, to create stories that move me, to tell stories about women, older women, gay people and trans people and flawed men.
"And that dream did come true."
Murphy, who is bald, joked: "Except I imagined that when I told these stories I would have a full head of flawless blonde hair like I did in 1989 when I moved here."
The 53-year-old Emmy Award winner, who also directed 2010 movie Eat, Pray, Love, thanked everyone who he had ever worked with and said: "None of my career would've materialised without a troupe of people who became my family.
"Young people ask me all the time how I became successful and because I cannot say mental illness – I respond 'my collaborators' of course. That is the truth."
Murphy added: "I have loved every second. The stories that we've told pushed the envelope and celebrated the unseen and really did change the world in some way.
"I have so much more to say and do, I am blessed and I am excited about what is to come."
Murphy's friends and frequent collaborators, including actresses Jessica Lange and Angela Bassett, were in the audience.
Newlyweds Gwyneth Paltrow and Brad Falchuck – who were introduced to each other by Murphy – took to the podium together to pay tribute.
Falchuk, who co-created Glee, described Murphy as "an older brother" and said there is "no better mentor or friend".
Paltrow said: "Ryan fascinates and I understand why. There aren't many things and even fewer people you can count on to surprise you, to always offer you something truly new, to help you see the world from an angle you never imagined and maybe even to unwittingly set you up with your husband."
Sarah Paulson, who worked with Murphy on American Horror Story, said Murphy was defined by his "big, beautiful heart", adding, "groundbreaker, trailblazer, iconoclast, all apt descriptions of the man of the hour".
Murphy's star is the 2,653rd on the Walk of Fame.