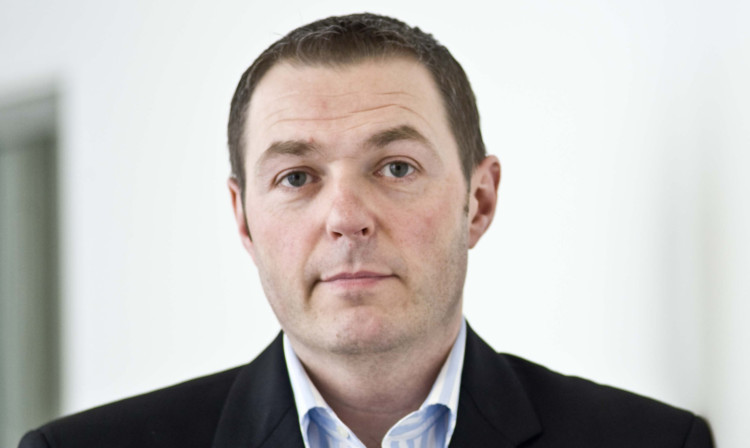 Just as Scotland approaches its biggest news stories in years, with the Commonwealth Games and the independence referendum around the corner, our national broadcaster is threatening to go on strike.
National Union of Journalists representatives were said to be in crisis talks with BBC bosses on Monday over a row sparked in part by the sacking of Gary Robertson.
The presenter of BBC Radio Scotland's Good Morning Scotland was told his contract would not be renewed in August, due to budget cuts. In an unfortunate twist for the BBC, his fate was revealed days after what many are describing as his finest hour.
It was Robertson who, in an interview last week, challenged Finance Secretary John Swinney 13 times to put a figure on the cost of breaking up Britain. It has quickly become broadcasting legend and cemented Robertson's reputation as a formidable professional.
Staff with lesser gifts and lower profiles must now dread their own prospects in the corporation if someone as successful as Robertson cannot hold down a job there. BBC managers certainly appear inept to cull one of their few relatively big names while at the same time lavishing funds on other areas.
How, if money is so tight, can they afford to send reporter David McDaid around the world to track Andy Murray when every step of the tennis champ's career is already being covered by BBC network teams?
But whatever the ins and outs of Robertson's case, the tone of the complaints against the BBC here is growing ominous. In particular, the linking of the anchorman's dismissal with the arrival in Glasgow of London-based stars suggests a worrying culture of xenophobia.
There have been reports of "staff disquiet" over the drafting in of the likes of Jim Naughtie and Sarah Smith to front Scottish programmes in the run-up to September 18. Naughtie is presenting Good Morning Scotland, while continuing his role on the Today show in London.
Meanwhile, Smith, the former Channel 4 journalist and daughter of the late Labour leader John Smith, presents the recently launched Scotland 2014, a replacement for the Scottish version of Newsnight. Initial viewing figures have been disappointing and one reviewer said the programme was too "posh".
There is a head of steam building up that these "imported" (as one green-eyed colleague called them) journalists are to blame for poor morale at BBC Scotland, and that they are getting preferential treatment at the expense of hard workers such as Robertson.
One insider was quoted as saying: "They must have spent a small fortune getting these big names up and then they tell Gary they need to let him go because of the cost."
Another complained that at the heart of the BBC's independence programming, Scots are being edged out of the best jobs by "incomers".
I haven't seen Smith's Scotland 2014 yet and would rather listen to Naughtie on Today than GMS, but describing either as incomers or imports is inaccurate of course. They are both Scots who happen to have worked all over the world. As are Andrew Marr, Allan Little and Andrew Neil (other household name broadcasters who dare to comment on Scottish affairs).
Gary Robertson, by the way, has also worked in London (for Radio Five Live) but escapes the incomer or import tag, perhaps because he made a smaller splash in the south than some of his peers.
If Naughtie and Smith provoke such angst in certain circles, imagine the welcome a genuine non-Scot would receive on their appointment to a sought-after role in Scotland.
In fact, we don't have to imagine, thanks to the experience of senior figures in the Scottish arts world. When Vicky Featherstone, for example, left her post as director of the National Theatre of Scotland she claimed she was a victim of anti-English bullying; indeed, the writer Alasdair Gray called her a "colonist".
Hounding people for being good at what they do (why else would they be given their plum positions?) smacks of parochialism; it is a disturbing expression of mean-minded nationalism and shames a nation that is famous for exporting its talent.
Who wants to live in a Scotland where merit is discredited? Who would want to emigrate here?