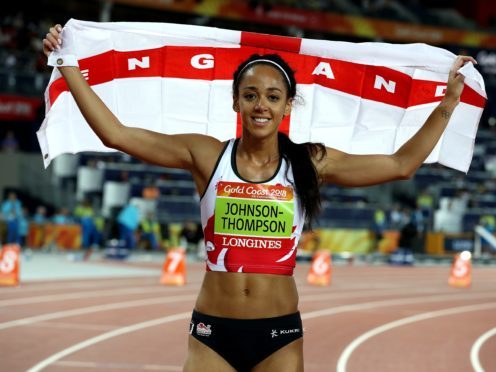 England's Katarina Johnson-Thompson played down her hopes of a golden treble after winning the Commonwealth Games heptathlon title.
The 25-year-old wrapped up the crown on Friday on the Gold Coast to add to her World Indoor pentathlon gold, despite confirming she was battling a calf problem.
Hampered by injury, favourite Johnson-Thompson was nowhere near her best but still comfortably finished 122 points ahead of Canada's Nina Schultz with a total of 6255.
England's Niamh Emerson took bronze after winning the 800 metres, the final event.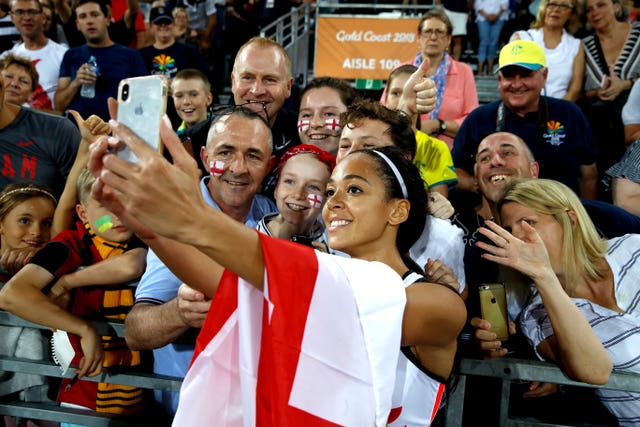 Johnson-Thompson is now eyeing August's European Championships in Berlin.
She said: "I'm two-thirds of the way there. The treble is a big ask. I said that I wanted to win two golds, I've done that.
"I want to win three medals. I don't want to pile loads of pressure on myself. It is really a big ask but I believe in myself.
"My aim this year was to build a winning habit. There are three major championships in 2018 and it's very risky obviously doing combined events, but that's my event; I need experience and I need to get through each heptathlon."
But there will be questions raised about the standard of competition, with Schultz placed 40th in the world.
Johnson-Thompson is yet to face world and Olympic champion Nafi Thiam, Carolin Schafer and Anouk Vetter – who completed the top three at the 2017 World Championships – this year. All are due to be in Berlin.
Johnson-Thompson said: "I haven't set the world alight with my performances but I'm so proud of myself that I came here and made season's openers and season's best off not a lot of training.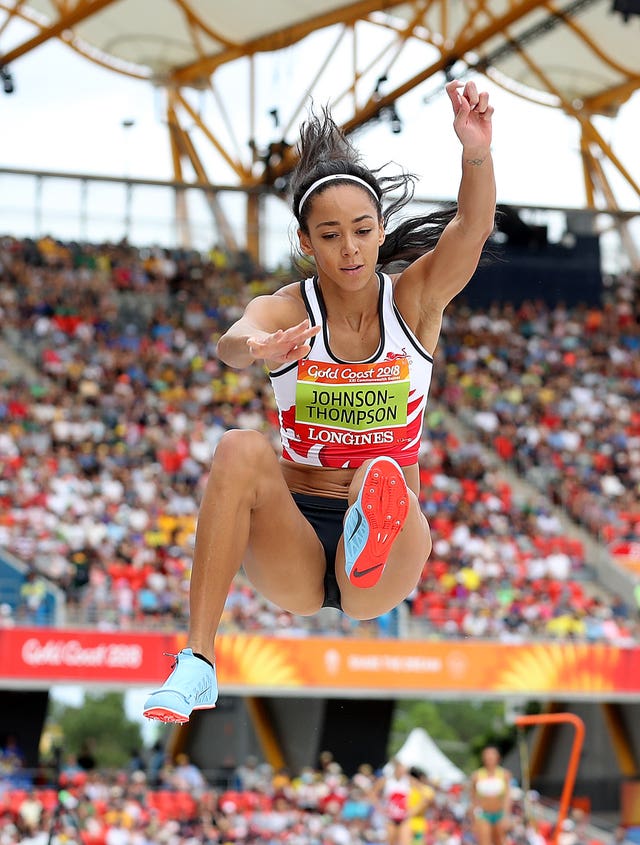 England's Katarina Johnson-Thompson competes in the women's heptathlon long jump at the Carrara Stadium (Martin Rickett/PA Images)
"I've been competitive, got a gold medal – the second of the year – and I have 16 weeks to build on this and get ready for the Euros."
She added on her injury: "Just after the 200 metres last night I could feel something and it worsened in the long jump. I just managed it and got through it.
"It's my soleus (a calf muscle) or my calf.  I thought it was under control until 300 into the 800 when I felt it worsen. I thought about stopping but just carried on."
Later, Caster Semenya collected her second title of the week when she won the 800m in a Games record of one minute 56.68 and is targetting an Olympic double in 2020.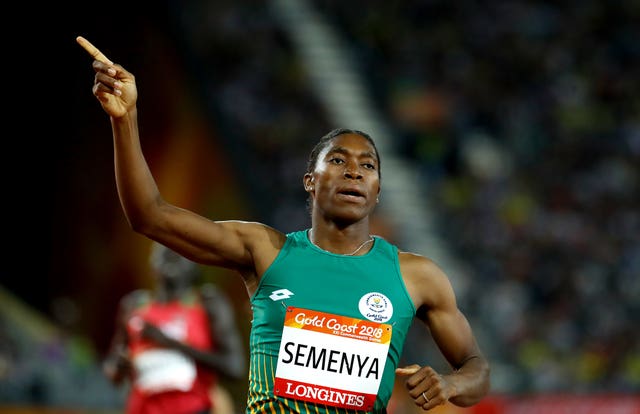 South Africa's Caster Semenya celebrates winning the 800m. (Martin Rickett/PA)
The South African said: "For these four years the target is to double at each and every championship.
"A world record? Not yet. At the moment we still want to have fun."
Elsewhere, England's James Arnott won the T47 100m title and Holly Bradshaw came fourth in the pole vault.
In the morning, England's 4x100m relay squad reached Saturday's final – less than 13 hours after Zharnel Hughes, who ran the second leg, was disqualified after winning the 200 metres.
The 4×400 metres quartet failed to finish their heat after Matt Hudson-Smith pulled up injured after 50 metres.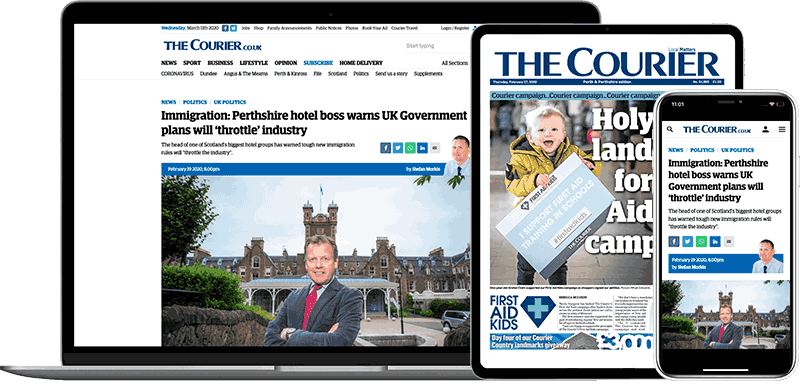 Help support quality local journalism … become a digital subscriber to The Courier
For as little as £5.99 a month you can access all of our content, including Premium articles.
Subscribe