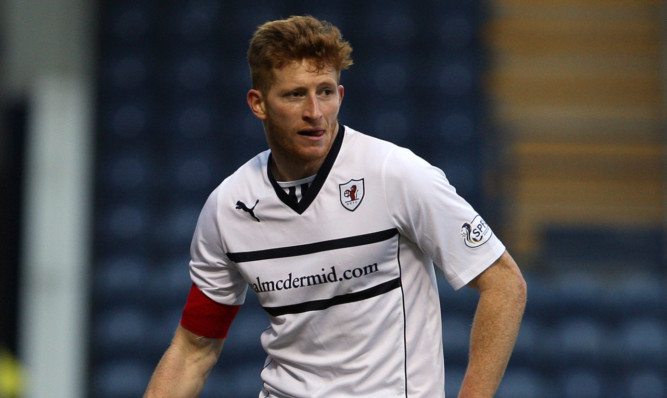 Raith Rovers' Jason Thomson is hoping it will be fifth time lucky when he faces St Mirren in Paisley tonight.
The Kirkcaldy club's skipper admits he is a big fan of the special type of atmosphere generated in Friday night games.
However, he is not so pleased with his record in those matches so far having lost all four against Aberdeen when he was at Dunfermline, as well as against Rangers twice and Queen of the South for Rovers.
Now, he is desperate for that run of bad luck to end at St Mirren.
He said: "I've played four times on a Friday night and I've not won a game yet!
"And the scores haven't been great either it's not as if it's just been close games that have gone against us.
"I played in one of the first Friday night games, for Dunfermline at Aberdeen, and we got beaten 4-0.
"So, I'm not a fan of them!
"Having said that, it's like any game, if you get the win, it doesn't matter when it's played.
"It's just I've never had one of them on a Friday yet.
He added: "But maybe I'm due one and I can enjoy it this time round.
"I like night-time games. Whether it's a Tuesday or a Wednesday night, it seems to create a different atmosphere from a Saturday afternoon.
"It is enjoyable well, I say it is enjoyable, but I'm sure it will be when I get that win, eventually."
Raith have won all three of their home league games so far this season but have yet to take a point on their travels and Thomson is determined that will change tonight.
He said: "Last year we were probably better away from home than we were at home.
"I don't know what I would put the change down to, but I would look at that in a positive way.
"We're winning more games at home and you would want to do that. That can put you in good stead as the season goes on.
"It's just about trying to get the away form sorted.
"Going through to St Mirren isn't going to be easy. They're one of the teams that will certainly fancy their chances of getting into the play-offs.
"But we'll go there with confidence.
"We got the win last week against Queen of the South. It was good to get a victory and especially with another clean sheet."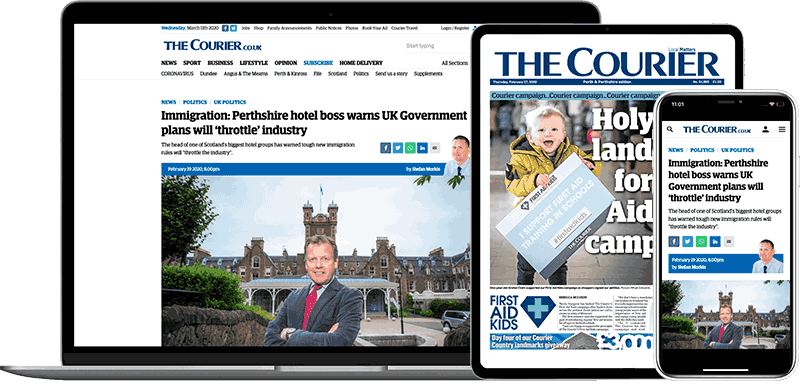 Help support quality local journalism … become a digital subscriber to The Courier
For as little as £5.99 a month you can access all of our content, including Premium articles.
Subscribe