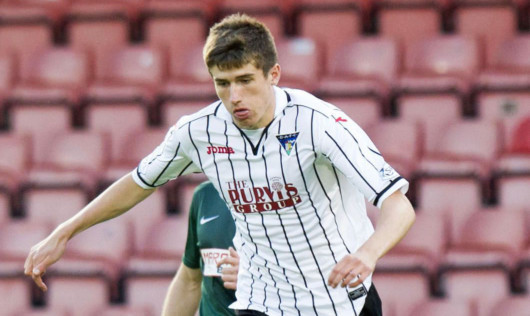 Dunfermline have been dealt a huge blow with the news that Scotland under-19 starlet Ryan Williamson faces a lengthy spell out after dislocating his kneecap.
The 18-year-old was injured in a collision just seconds from the end of the weekend's 4-0 victory over Stirling Albion.
After being taken to hospital from East End Park on Saturday, the full-back now has his right leg in a brace to stabilise and protect the joint as the Pars try to assess the damage.
The teenager will have to wait for the considerable swelling to go down before he can go for a scan to discover whether his knee ligaments have been affected, but the Fifers are hopeful that has not been the case.
Williamson was one of seven changes made by manager Jim Jefferies last weekend and was starting his first game in five weeks, but the hope is he will now be sidelined for as little time as possible as his team-mates chase league and Scottish Cup success in his absence.
Jefferies said: "He's got to wait until the swelling goes down and when that happens he'll get a scan on it.
"When we get the results we'll see just what the damage is.
"He was on a mazy run last weekend in the last minute and just when he was about to pull the trigger I think he lost his footing a wee bit and, although it was accidental, the Stirling player caught him.
"He dislocated his kneecap; it just popped out a bit. What they can't do is find out if there's any more damage because it's swollen that badly.
"They put the knee back in and if that's all it is then, great, it will be a few weeks to recover, and we'll just keep our fingers crossed.
"The physio thinks there's a chance he's maybe not done too much damage to ligaments and things like that, and because it's been from contact it's unlikely there's a weakness there.
"He's hopeful it's not too bad, but he'll still be out for a wee while."
Dunfermline arrested a run of four league matches without a victory when they thumped Stirling with a result and performance that justified the extent of the changes made by Jefferies.
That sequence of two defeats and two draws was only punctuated by the Scottish Cup win over East Stirling at the start of the month but Jefferies has urged his side not to get carried away with an apparent return to form as they prepare for tomorrow's trip to League One rivals Stranraer, a team they faced six times last term.
He added: "That freshness has just given us that wee bit more confidence because, when you get on a poor run, your confidence does get jolted.
"It was the right thing to do to take some players out. But, it's an old saying, but one swallow doesn't make a summer.
"You've got to go and do it consistently and make it difficult for me to put the other boys back in.
"Hopefully we'll have the bit between our teeth and will have taken a big lift from last weekend.
"But we're going into a completely different game. Stranraer are very difficult opponents and won't make it easy for us."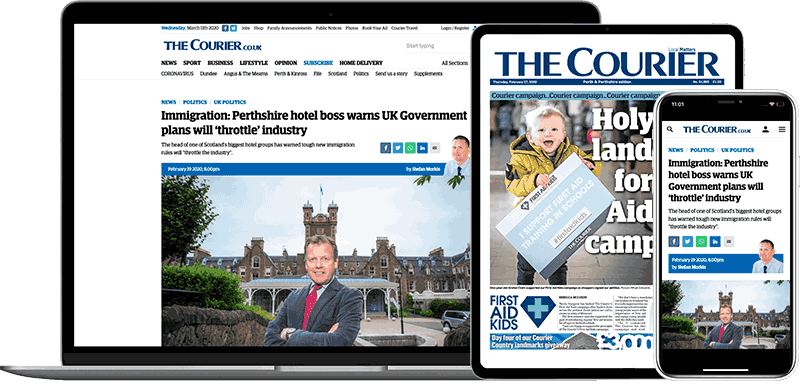 Help support quality local journalism … become a digital subscriber to The Courier
For as little as £5.99 a month you can access all of our content, including Premium articles.
Subscribe