 Olympic bronze medallist Eve Muirhead led her Scottish women's team to the medal play-offs at the Le Gruyere European Curling Championship in Champery, Switzerland with a 7-6 win over Finland in Thursday's final session of round-robin play .
The Scots opened strongly, scoring three in the first end with a hit by Muirhead, but the Finns responded with a single point in the second end, and then, after Scotland blanked the third end, Finland levelled the game in the fourth with a steal of two points.
Muirhead then played a hit and stay to score one point in the fifth end and take a 4-3 lead into the break.
The Scots built a strong presence in the house in the sixth end and Finland's skip Sanna Puustinen's last draw just got inside two Scottish stones nestling around the button to score one and level the game again.
Muirhead had another hit and stay for one point in the seventh to regain the lead at 5-4 and then after blanking the eighth end, Puustinen hit out the Scottish stone lying shot to score two and take the lead for the first time in the game.
Good play by the Scottish team kept them in control in the 10th end and eventually Muirhead had a straightforward, but no doubt tense, draw to within the eight-foot ring to score two and take the win.
After her win, an elated Muirhead said: "We played well and so did they.
"It was a good game. Give them all respect they played fantastic and we had to play really well to beat them."
Later the Scottish men. led by Aberdeen's David Edwards, beat Germany by 8-6 in their play-off game to finish seventh overall and secure Scotland's place in the line-up for the 2015 World Championship in Canada.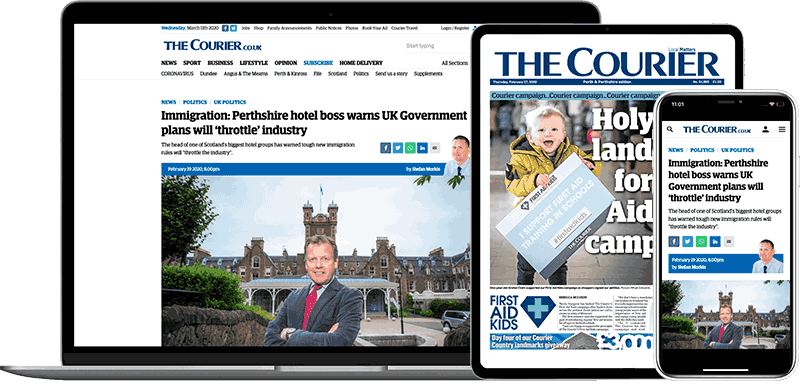 Help support quality local journalism … become a digital subscriber to The Courier
For as little as £5.99 a month you can access all of our content, including Premium articles.
Subscribe