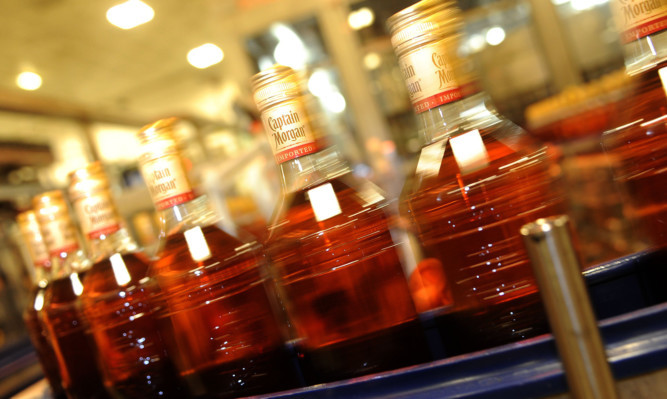 Shares in drinks giant Diageo surged by more than 7% after reports of a possible bid from Brazilian billionaire Jorge Paulo Lemann.
Shares in the Guinness and Johnnie Walker whisky maker recorded their biggest rise in almost seven years in the US on Friday night.
The British spirits maker has a huge plant in Leven, Fife. It packages more than 37 million cases of spirits per year and recently received a £200 million investment.
Its roots in Fife go back to 1627 through Haigs, the oldest family of Scotch whisky distillers.
The Leven site packages Johnnie Walker Blue Label, White Horse, Old Parr and Windsor whiskies along with other spirits including Tanqueray and Gordon's gins and Captain Morgan rum.
Jorge Paulo Lemann founded private equity firm 3G Capital and owns a stake in Anheuser-Busch InBev, the world's largest brewer.
He is understood to be in discussions with other, unknown executives about making an offer for Diageo, according to reports in Brazil.
London-based Diageo saw its shares rise $8.70, or 8%, to $118 on the New York Stock Exchange on Friday. The news emerged after UK stock markets had closed.
In April Diageo revealed net sales in the three months to March 31 fell 0.7% on flagging global demand and the after-effects of a weak economic recovery.