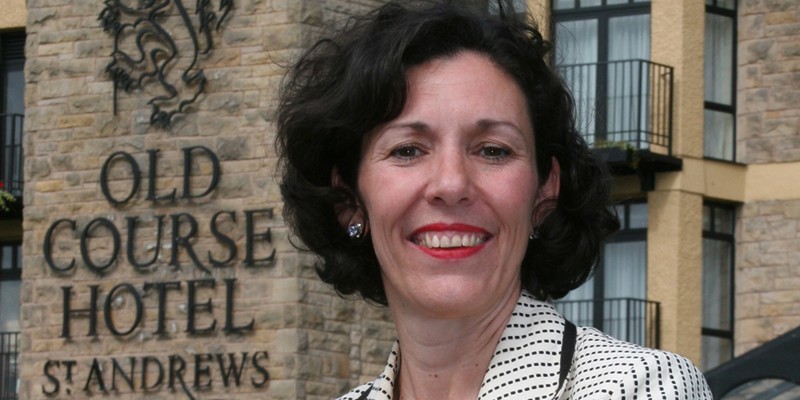 The woman who oversaw the renovation of the Old Course Hotel has been put in charge of the hospitality arm of the company owned by American plumbing magnate Herb Kohler.
Debbie Taylor, who was managing director of the St Andrews hotel since September 2007, has been elected president of the hospitality and real estate group and a member of the corporate operating committee of Kohler Co.
Ms Taylor will lead the Kohler Group's global hospitality operations, with the aim of ensuring its facilities, amenities and service levels are among the best in the world.
Resorts in her remit include The American Club Resort-Hotel and Whistling Straits, in Wisconsin, which hosted the US Senior Open, the Palmer Cup and the PGA Championship.
She will also manage the development of the Hamilton Grand, the £35 million transformation of St Andrews' Hamilton Hall into 26 luxury apartments.
She said, "I am absolutely delighted to take up this exciting new opportunity to work with Kohler Co. on a broader basis to achieve our overriding objective to restore historic buildings with 'a story to tell' and develop unusual pieces of land into iconic resorts and destinations."
Meanwhile, the Old Course Hotel has a new general manager. Daniel Pereira joined the business in November, and has 18 years' experience in the sector.