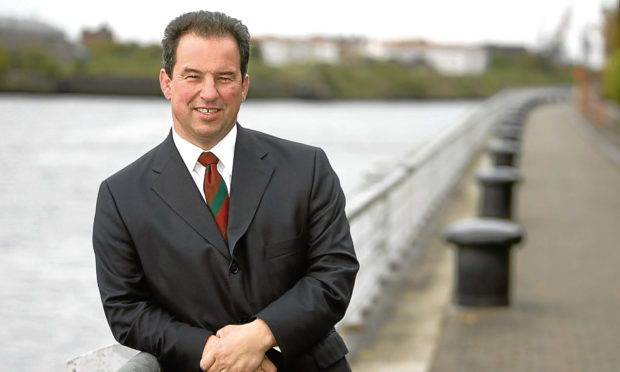 A major new force has emerged in the automotive retail sector after two of the largest independent petrol station operators in the UK agreed to combine in a £1.2 billion deal.
Motor Fuels Group – which is led by Alasdair Locke, an oil industry veteran who has been heavily involved in fundraising for V&A Dundee – last night confirmed it had acquired rival MRH in a deal backed by US-based private equity group Clayton Dubilier & Rice.
The deal creates a new enlarged group with more than 900 forecourt sites under its umbrella.
Collectively, MFG and MRH sold approximately 3.6 billion litres of fuel in 2017.
Tim Allan, the prominent Dundee-based businessman and Scottish Chambers of Commerce President, will continue to have a place on the board of the enlarged company.
"This is a transformational milestone for both companies that we believe will make us an even stronger partner for fuel brands and retail customers seeking convenient foodservice options," Mr Locke said.
"We are excited to welcome the MRH team, who share a commitment to growth and innovation, as we work together to consolidate a highly-fragmented market and continue our expansion of retail offerings across the combined estate."
Karen Dickens, chief executive of MRH, said the merger created new opportunities for growth.
"The combination of MRH and MFG will create the UK's leading service station group and one of the largest in Europe," she said.
"We are delighted to have reached this agreement and look forward to an exciting future together."
MRH had been backed by the Lone Star Fund XI prior to the sale.
Lone Star's Europe president Donald Quintin said Motor Fuels Group was the right fit to take MRH forward.
He said: "We're pleased to have found in MFG the right partner for MRH's next stage of development.