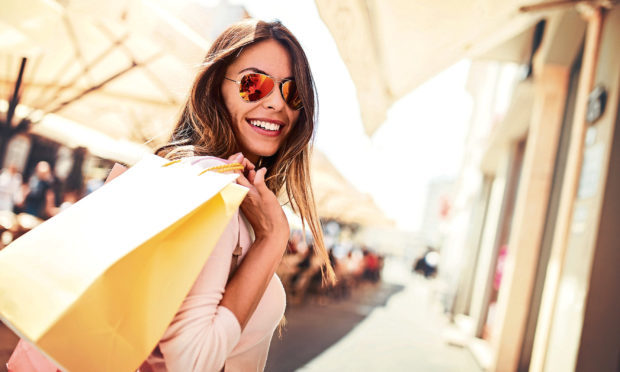 Retail sales "bounced back" with a better-than-expected 1.6% last month as consumers resumed spending after the Beast from the East dampened sales in March.
Month-on-month sales increased by 1.6% as all sectors, excluding department stores, recovered from the bad weather which kept shoppers at home, according to the latest figures from the Office for National Statistics (ONS).
Petrol sales reported the largest recovery in April, with growth of 4.7% compared with a decline of negative 6.9% in the previous month as road closures affected travel in March.
Online sales as a proportion of all retailing saw growth, reaching 17.3% in April, compared with 16.1% a year ago.
Rob Kent-Smith, head of national accounts at the ONS, said: "Retail sales bounced back in April, as petrol and other sales recovered from the snowfall.
"But the underlying position remains subdued, with the volume of goods sold over the last six months broadly unchanged.
"Increases were seen across all sectors in April, except department stores.
"Department stores declined following relatively strong sales last month, when their online sales were boosted during the adverse weather.
"Over the longer term, retail sales growth has slowed considerably, with increases in food, household goods and internet retailers being largely offset by declines across all other types of retailing."
The combined two months of March and April show a general slowdown on the same period last year, with growth at 1.3% compared with 2.9% for the two months in 2017.
Euan Murray from Barclays Corporate Banking, Scotland, commented: "A much needed return to form for the retail industry in April, beating expectations as the long overdue sunshine encouraged shoppers back to the high street and helped retailers shift their summer lines.
"However, the overall outlook remains challenging and April's recovery was not enough to undo all the damage inflicted by the poor start to the year.
"Retailers are doing all they can to attract customers, but the wider economic environment isn't being kind to the sector."
rmclaren@thecourier.co.uk