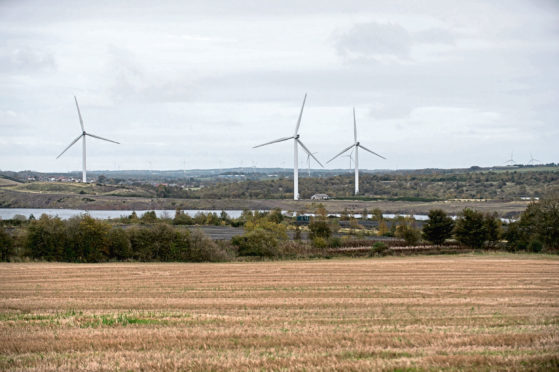 Infrastructure group Hargreaves Services has announced a deal to sell its interest in redeveloping the former Westfield open cast coal mine in Fife.
Planning permission is in place to transform the 423-hectare site near Kinglassie into an energy and light industry hub.
Hargreaves last year parcelled the development and the £150 million Earl's Gate combined heat and power plant at Grangemouth together into a specially formed offshoot, Brockwell Energy.
In the announcement to the stock market yesterday, Hargreaves stated it had a conditional agreement in place to sell the entire share capital of Brockwell Energy Limited to Lantern Bidco Limited.
Lantern Bidco was described as a "newly incorporated company backed by international investors experienced in UK energy infrastructure".
The masterplan for the Fife site includes a major solar farm, gas fuelled power station, waste recovery facility and food-cropping unit.
It was expected to take 10 years to complete, creating 1,000 construction jobs in the process and a further 1,500 long-term roles.
The statement said: "Brockwell is the holding company for the Group's interests in the renewable energy sector which the Board has previously announced its intention to sell.
"The initial gross proceeds, which are payable in cash at completion, are estimated to be £21m including the reimbursement of certain costs to be incurred by Brockwell prior to completion.
"A further £2m in cash may become payable, contingent upon the successful financial close of a future development project.
"Completion will take place no later than 19 October 2018, but the purchaser has the right to withdraw from the contract up to that time at its sole discretion."
Brockwell has not recorded any income to date and was reported as a discontinued business in the audited results of Hargreaves for the year ended 31 May 2018, recording a loss before and after tax of £1m.
The net assets of Brockwell at completion are estimated to be £10m.
After deduction of transaction fees and other non-recoverable costs, the Hargreaves board estimates it will record a profit on disposal of Brockwell of approximately £4m excluding the contingent consideration.
Hargreaves will retain certain freehold land assets on which Brockwell intends to develop renewable energy assets in the future.