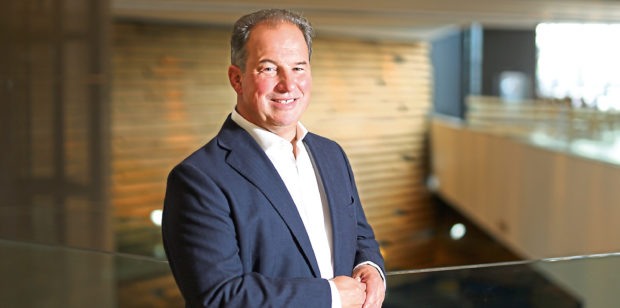 Business confidence remains on a downward trend as uncertainty over Brexit continues, a report by the Scottish Chamber of Commerce has found.
The third quarter economic indicator survey shows that activity appears to be broadly flat in most sectors.
However, the data suggests that Scotland should avoid a technical recession when the next set of official figures are released later this year.
The figures present a mixed bag across sectors, with 50% of construction firms who are looking to recruit, expressing recruitment difficulties.
In the financial and business services sector, the balance of firms reporting increased sales rose by 4 points to +32%, although leading concerns for firms in the sector are competition, costs from other overheads and inflation.
Business confidence sank from a net balance of +12% in the second quarter to -11% for the third quarter.
In retail and wholesale, the outlook for firms is fairly positive, with a balance of firms expecting increased sales, investment and prices for the next quarter, although the balance of firms increasing capital investment eased from +7% to +3%.
In tourism, more than three quarters of firms are actively attempting to recruit staff and more than two thirds of these reporting recruitment difficulties.
Commenting on the report, Dundee businessman and chair of the Scottish Business Advisory Group Tim Allan said: "As the UK faces yet another deadline in the Brexit process, construction and manufacturing have reported severe challenges in terms of future orders, exports and investment.
"Meanwhile, companies in sectors including retail and tourism face continued challenges in recruiting people with the right skills as the number of available workers from Europe continue to decline.
"We continue to affirm the view that a disorderly, no-deal departure from the EU will have painful, long lasting consequences for the economy in Scotland and the UK, but if done well, there is significant potential."
jimillar@thecourier.co.uk