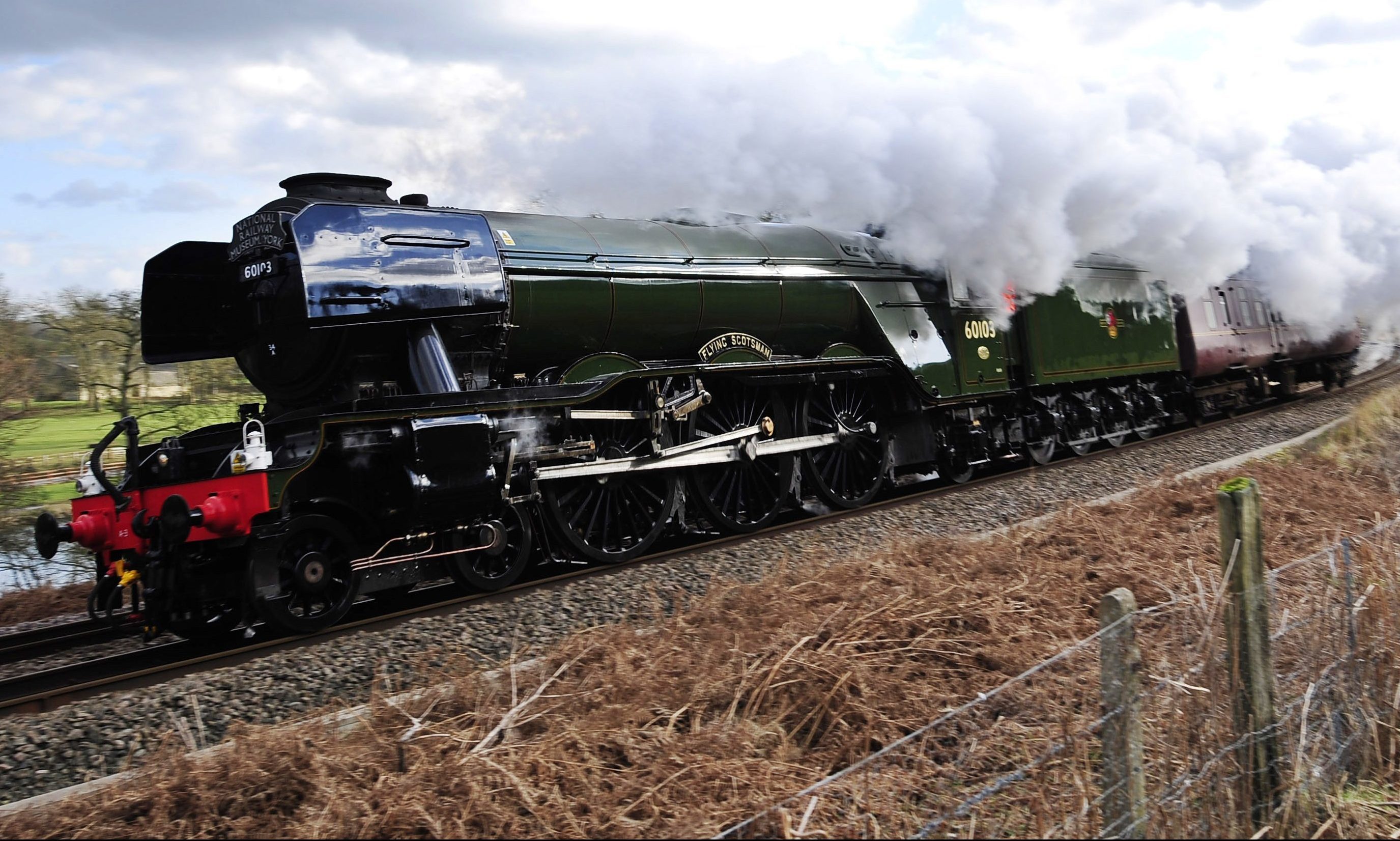 Rail enthusiasts have helped to force a major U-turn and ensure planned trips north by the Flying Scotsman do now happen.
Scotland's transport minister had said he would order a full inquiry into the fiasco that saw a long-awaited visit to Fife by the iconic Flying Scotsman pulled at the 11th hour.
Derek Mackay accused Network Rail of "appalling incompetence" after it failed to assess the railway lines in time to allow the newly refurbished steam train to cross the Forth Bridge.
Now, following mounting pressure, the authorities have cleared the locomotive to visit the Borders and Fife on Sunday.
Marcus Robertson, chairman of organiser Steam Dreams, told the BBC Out of Doors programme: "It has all changed, partly because of the media and the people of Scotland, but more recently to the management of the railways in Scotland…
"A combined team of Abellio/Network Rail have got out and done proper railway work, measured everything up and made it happen."
Mr Robertson added: "The reaction this morning on Twitter and on forums was fantastically supportive of what we're trying to do – and I'm really pleased to say it's worked."
Earlier, branding the episode a "debacle", the minister said thousands of people had been let down by the cancellation and the farcical nature of how it occurred.
"This announcement is hugely disappointing and represents appalling incompetence by Network Rail GB," he said.
Railway enthusiasts across Fife, Midlothian and the Borders had been eagerly anticipating the visit of the popular steam locomotive and will be delighted to see commonsense prevail.
Flying Scotsman is due to cross the Forth Bridge into Fife on Sunday evening, marking its first journey to the kingdom in 15 years.
But organisers were stunned when Network Rail informed them shortly before 5pm on Friday that the Flying Scotsman could not run into the region due to gauging concerns at Dalmeny Station.
Mr Mackay said: "I will be ensuring this mishandling of an application is fully investigated..
"I believe the rail alliance in Scotland is working well and this debacle at Network Rail GB HQ is further reason to devolve more functions to Scotland where we take seriously the economic benefits of rail in a way that seems to have escaped Network Rail GB HQ.
"I will be raising this at the most senior levels."
He added: "The enthusiasm with which the return of the Flying Scotsman was greeted by thousands of people, not only in Scotland but around the UK, was evident in the huge amount of interest there was in seeing this iconic piece of history returning to Scotland.
"This is not only a disappointment for the residents of Fife, Midlothian and the Borders, who will be hit economically by the cancellation of this long-awaited and landmark event, but who have also been let down by the farcical nature of how it was allowed to happen."
Network Rail has promised to investigate why the issues were not identified sooner.