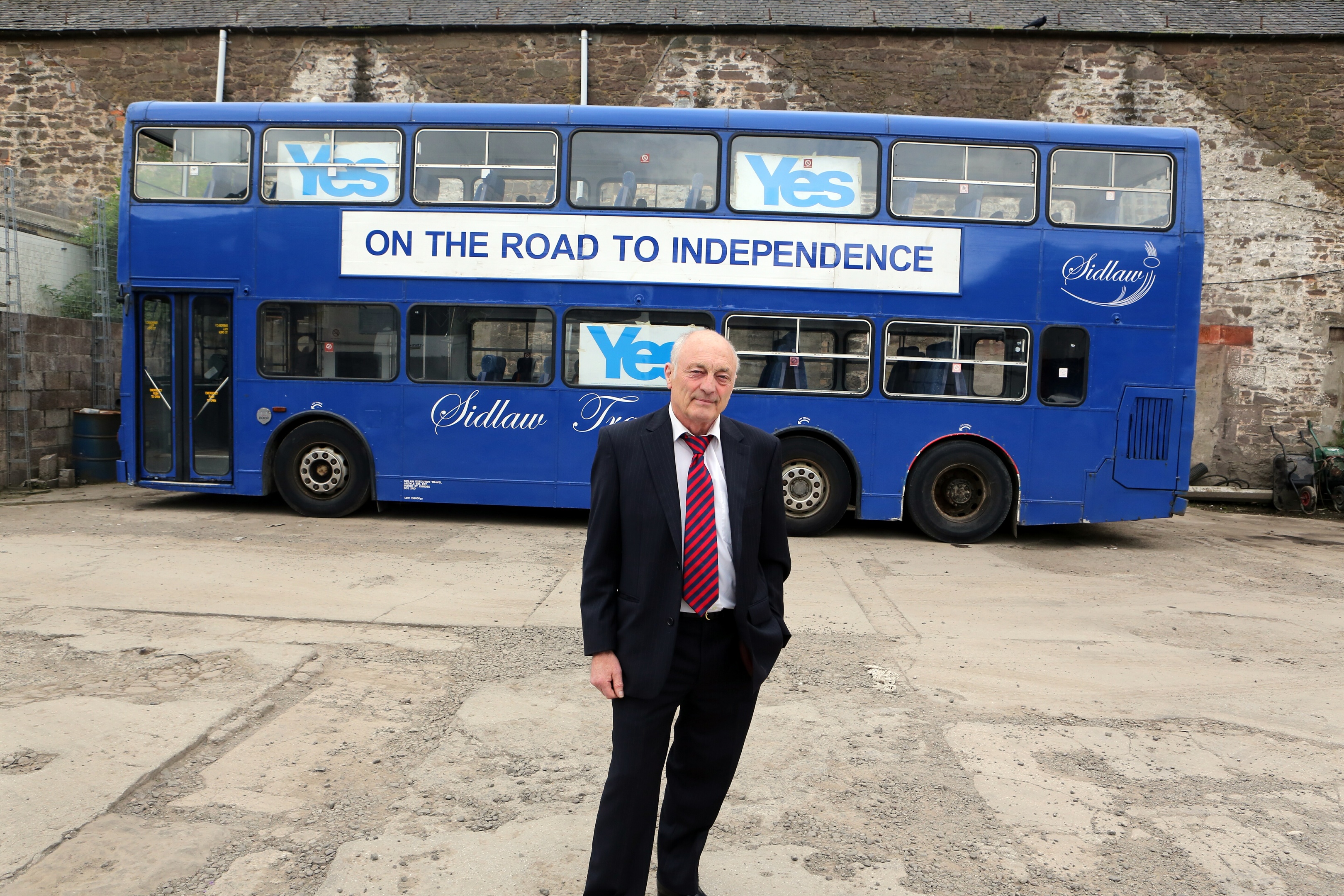 A Dundee independence campaigner who sparked an online row after suggesting recent terror attacks have been orchestrated to benefit the Conservatives has claimed he is now a victim of a form of terrorism.
Bob Costello posted a comment on Facebook on Saturday querying who was behind the latest atrocity.
He asked: "London bridge incident, another of Theresa Mays home grown Terrorists? GE (general election) postponed Yet?"
He was challenged on his comments by another Facebook user and then claimed the Manchester attack had been carried out by an "MI6 asset".
The controversial independence campaigner defended his comments on Monday and said he had been threatened by "BritNats" since the posting was made.
He said: "Basically, I posted two questions. I was just putting them out there."
Mr Costello said he did not know "100%" the motivation behind the attacks but that he had then become the victim of an online hate campaign.
"On my thread there is one person who disagreed with me – a lot of people agreed. I think they then put it on far right websites and I have got lots of messages of abuse, of people saying they know where I live.
"They themselves are terrorists because what they are doing is trying to frighten someone."
Mr Costello, who stressed he had sympathy for the victims of both attacks, said freedom of speech was one of the "fundamental tenets" of democracy.
One of Dundee's most prominent campaigners for Scottish independence, Mr Costello fell out with the SNP over a proposed rally in the City Square.
SNP politicians refused to appear as it would mean sharing a platform with former SSP leader Tommy Sheridan.
The council also refused permission for a pro-independence march organised by the campaigner.
Dundee athlete Liz McColgan also found herself at the centre of a social media storm following Saturday night's horrific attack.
The runner, who now lives in Doha in Qatar, posted: "How on Earth do we control these maniacs if you live in UK be British all these radical religions should not be allowed to preach (sic)."
She was attacked for the hypocrisy of posting the comments while living in Qatar, a state which adheres to the conservative Wahabbi doctrine of Islam.
Ms McColgan later deleted the Tweet and posted: "People jump on postings with no idea Thoughts behind a sad day in the UK to be ridiculed by others misrepresentation of your thoughts."