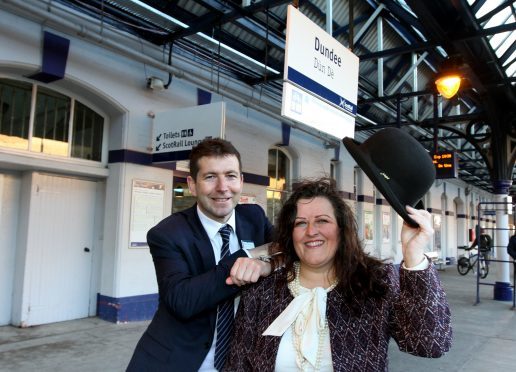 Rail bosses are to reassess accessible toilet provision in Dundee's refurbished station following a campaign led by a local charity.
ScotRail has said it will conduct a feasibility study into whether there is scope to provide a Changing Places toilet on the platform in Dundee.
The news has been cautiously welcomed by the charity Pamis – a support group for people with profound learning and physical difficulties, their carers and families — which has been campaigning nationally for the implementation of Changing Places toilets in public places.
The news came on the day ScotRail unveiled a new waiting area and toilets following a £1 million revamp at Dundee.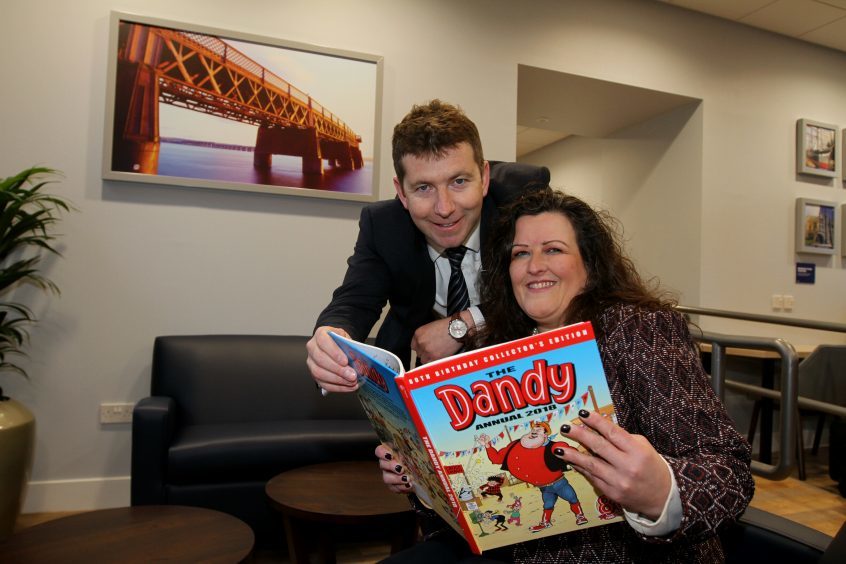 The new area, between platforms 1 and 4, has been fitted with doors, seating and a reading library, as well as upgraded toilets and baby changing facilities.
ScotRail has already installed an accessible toilet at the station, but it has been described as "inadequate".
Rail bosses had previously ruled out the building of a Changing Places loo in Dundee station, claiming there was a lack of space.
ScotRail management now says it will conduct a feasibility study, following the Pamis campaign.
"No room" for changing places toilet at Dundee's new railway station
Pamis family support and development director Maureen Phillip said it was still worrying service users' human rights were being overlooked.
She said: "We welcome the news of this study being conducted and it is good ScotRail is looking at changing its position. However, we feel this is still a human rights issue.
"It is a basic right for everyone to have access to acceptable toilets and these rights should be the priority when it comes to building facilities, not whether it is feasible or not."
Calls for ScotRail to change stance on train station toilets
City development convener Councillor Lynne Short said: "I am delighted ScotRail is conducting this study. It is important Dundee is accessible for all, and having a Changing Places facility would help this.
"A Changing Places toilet works not just for users, but for families and carers too, allowing them the chance to travel and experience more of the city in the knowledge they would have an accessible facility to hand.
"News of ScotRail looking into building a Changing Places toilet is a step in the right direction."
Ms Short also praised the new-look waiting area and said it shows the station rebuild is slotting into place.
She said: "The opening of this new waiting area is another piece of the jigsaw being completed, ahead of the March opening of the new train station.
"These new-look waiting facilities will set the tone for visitors to Dundee and the surrounding area, as well as providing  a great benefit for the people who live here."
Ian McConnell,  ScotRail Alliance's programmes and transformation director, said: "This major refurbishment of Dundee station is a clear sign of what's to come as the Waterfront development progresses."
Council and ScotRail accused of "passing the buck" on disabled toilet at new Dundee station