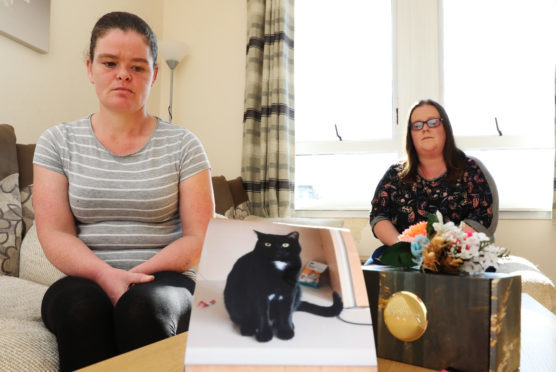 Police have been told to put the brakes on cat-killing 'boy racers' in Forfar.
Two families left devastated by hit-and-run incidents spoke out on Friday in a bid to get drivers to slow down.
They also want the law to change to make it a legal requirement to have to report the death of a cat on Britain's roads.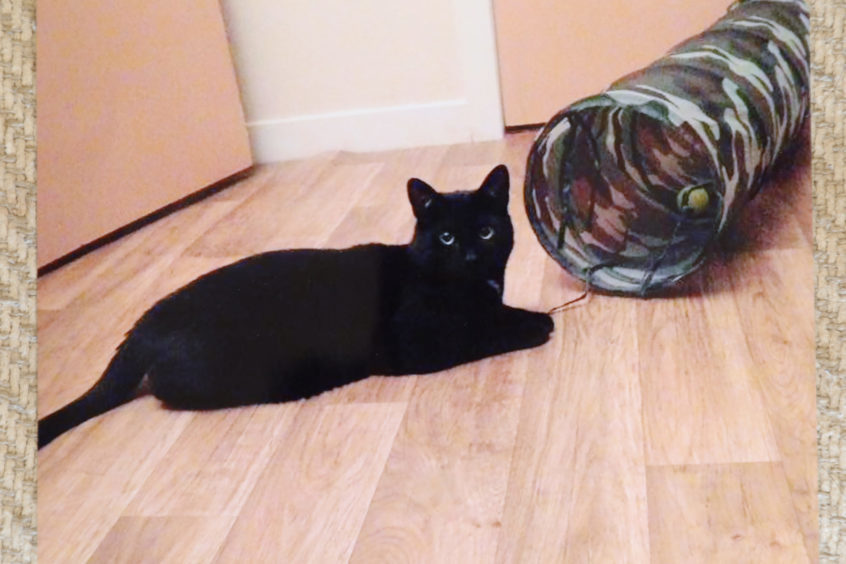 Witnesses looked on in horror on Wednesday night in Roberts Street when boy racers fatally injured a cat while speeding along the 30mph stretch.
The car struck two-year-old Sylvester before speeding up and leaving the scene.
A neighbour alerted owner Lorna Ogilvie after Sylvester managed to make it back along the road.
She immediately called the vet but the cat died in her arms on the way for treatment.
"I just moved to the area in July but the young ones just have no consideration at all," she said.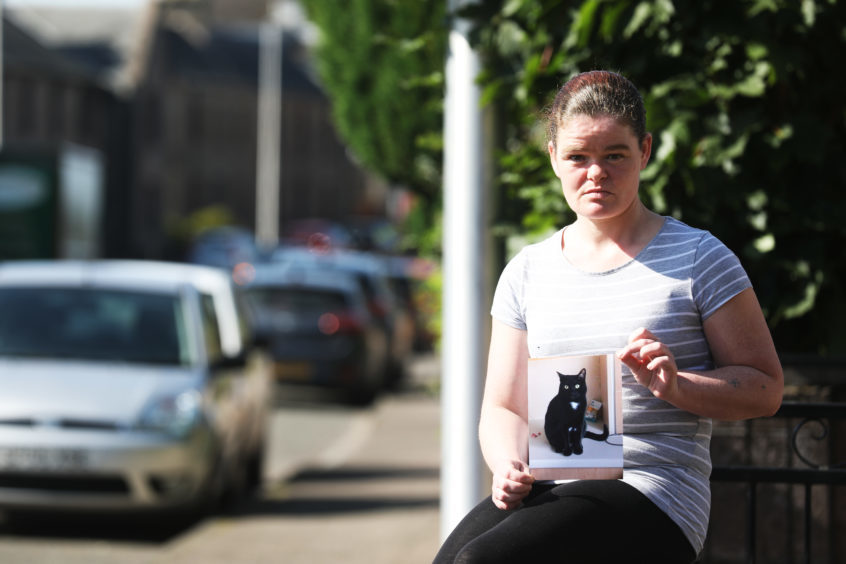 "They go up and down at high speed. I had to ask the council to put a gate in because I won't let my niece go outside when she visits.
"My cat was used to being in the house but once he got to know the area he wanted to be out all the time.
"My neighbour alerted me to what had happened – the car was racing down the road and hit the cat.
"It didn't stop – in fact it actually sped up and left the scene."
Lorna said Sylvester was her mum's cat.
"She died in March 2017 and I took ownership of the cat," she said.
"It's the last thing that I had of my mum – whoever has done this has taken that away from me."
Lorna was being comforted by Michelle Williamson who lives at the other end of town in Old Halkerton Road.
Michelle said her eight-year-old daughter Jami-Leigh's cat Tigger was also killed in May by boy racers who also sped off from the scene.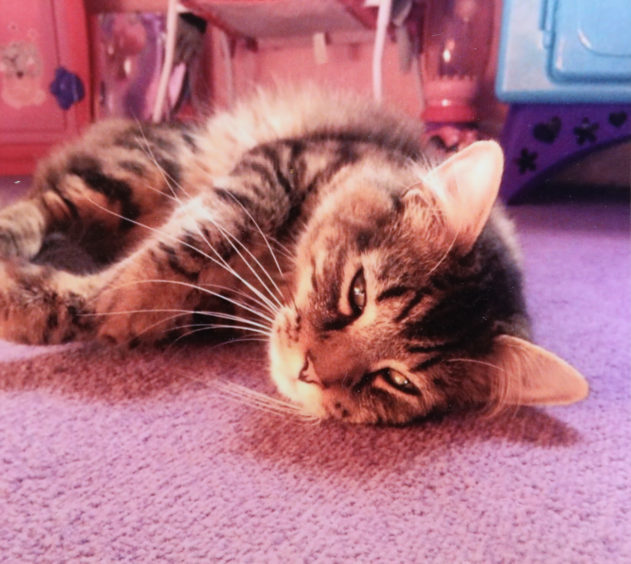 "Tigger's death affected my daughter's schoolwork," she said.
"She now lights a candle in Tigger's memory every night.
"A month ago one of my neighbour's cats was also killed in a hit-and-run.
"The police need to take action before a child ends up dead."
Forfar Conservative councillor Braden Davy said: "This is terrible news and shows the dangers of people speeding around Forfar.
"Speeding continues to be a problem in some parts of Forfar and people need to realise that their actions have consequences.
"Speeding is never acceptable and we need that message to sink in."
Kirriemuir SNP councillor Julie Bell said reckless driving was a problem elsewhere in Angus and she urged residents to report any concerns.
"I've spoken  to a local community police officer and to our community partnership colleagues.
"There has been great work in Forfar issuing anti-social behaviour orders to those who drive recklessly in Forfar and I've asked for a renewed effort in Kirriemuir based on that success.
"I've recently had good news about tackling speeding drivers in Cortachy Road, as the Angus Area Traffic Co-ordination Group Forum recognises there's an issue and I'm grateful to them for that.
"I know myself how important pets are in our lives but the next incident could be a person – a child, older person, or cyclist, for example, who might not be able to get out of the way quickly.
"Reckless driving is anti-social, there's no question.  If people have specifics, I really would urge them to contact their local councillor, regardless of where they live in Angus, and we can help them to escalate it."
A Police Scotland spokesman said: "Police Scotland can confirm that it has received a number of complaints recently regarding drivers speeding in various parts of Angus.
"While we cannot be everywhere at once, we do try and give areas where concerns have been raised increased attention, and will continue to do so.
"We would like to remind drivers that speeding in built up areas is particularly inconsiderate and dangerous, not just to themselves but to residents, children and pets alike.
"Road safety is a priority and officers from Tayside Division will continue to address the issue and give relevant attention to problem areas.
"If anyone has any concerns, please call Police Scotland on 101."