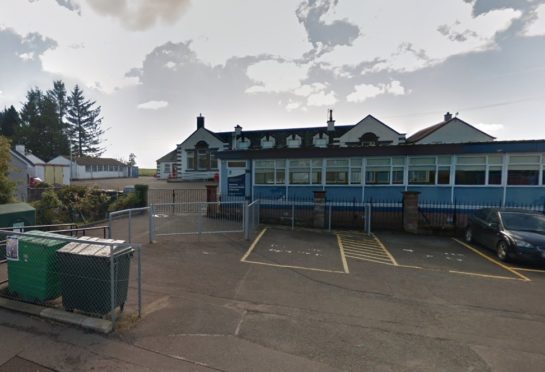 Perth and Kinross Council has dismissed the results of a BEAR Scotland trunk road traffic survey organised by a parents group in Methven who are concerned that the village could lose its crossing patroller.
Methven Primary School is one of a handful across Perth and Kinross preparing to potentially lose its lollipop man or woman, following a decision made at the start of the year that would save the council around £179,000.
Although plans to sign off on the job cuts have not been finalised, parents group Child Safety Methven have mobilised and taken a number of measures to calm traffic on the bustling A85.
The group have effectively slowed down passing vehicles through the implementation of pop-up policemen, which BEAR Scotland believes have lowered the average speed in the village by around 1mph.
Child Safety Methven chairwoman Sarah Fergusson arranged a series of traffic surveys over the summer with the trunk road operators, and are using the results as evidence in their bid to fund a community speedwatch.
Methven's Main Street is a 30mph zone, and BEAR's survey, carried out in the final full week of June, explained that heading into the village, the average speed was exactly 30mph, with 85% of drivers arriving in the village at a speed below 35mph.
The following week, another count was conducted without the pop-up policeman, with both figures rising by 1mph.
Heading out of the village towards Perth, drivers quickly accelerated to an average speed of 34mph after passing the school.
A community speedwatch would arm volunteers with speed guns but above all, Sarah wants to see the local authority reverse the crossing patroller cuts.
She said: "The pop-up police are a good deterrent with a shock factor, but this is absolutely enough evidence for us to take to the council for a speed watch.
"We want to see our crossing guard retained though. The pedestrian crossing regularly stops working and you can't put a price on children's lives.
"The area isn't an accident blackspot, but we don't want it to become an accident blackspot, especially with all the housing developments going up nearby."
The local authority has brushed off the survey, suggesting the camera was set up too far from the school and for adding in some holiday figures, numbers Sarah expects to be higher during term time.
A council spokesperson said: "We understand the concerns being raised here, however it is worth bearing in mind that the surveys in question were partly carried out during a school holiday period, and the survey location was some distance from the pedestrian crossing, which would potentially impact on the vehicle speeds being recorded on what is already a busy trunk road.
"The puffin pedestrian crossing, where the school crossing patroller currently still operates from, will remain in place as a safe crossing point for children, young people and families going to and from the local school.
"If residents have concerns about motorists speeding on the A85, or any other road in Perth and Kinross, we would advise them to contact Police Scotland in the first instance."