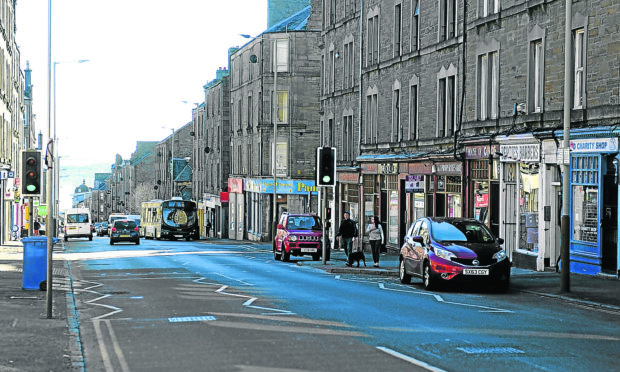 A Stobswell cafe was forced to shut up shop for several days during major roadworks after the disruption "killed business".
Businesses along Albert Street breathed a sigh of relief after the three-week programme of resurfacing ended on Monday but were left counting the cost over the impact.
The section from Arbroath Road to Arthurstone Terrace closed for a week while north of Arthurstone Terrace to Dura Street was also closed in the second stage.
Mustapha Aoubala, owner of Marrakesh cafe, said the reduction in footfall left him with no choice but to temporarily close.
He said: "We closed for four days in the second week just because it wasn't worth opening.
"I tried but there was no point really. Nobody was coming in.
"It killed business. The only positive thing was that it was during the school holidays when it is quiet anyway.
"It looks like things are back to normal now though which is a relief."
It comes after many businesses raised fears over drastically reduced takings in the days after the roadworks started.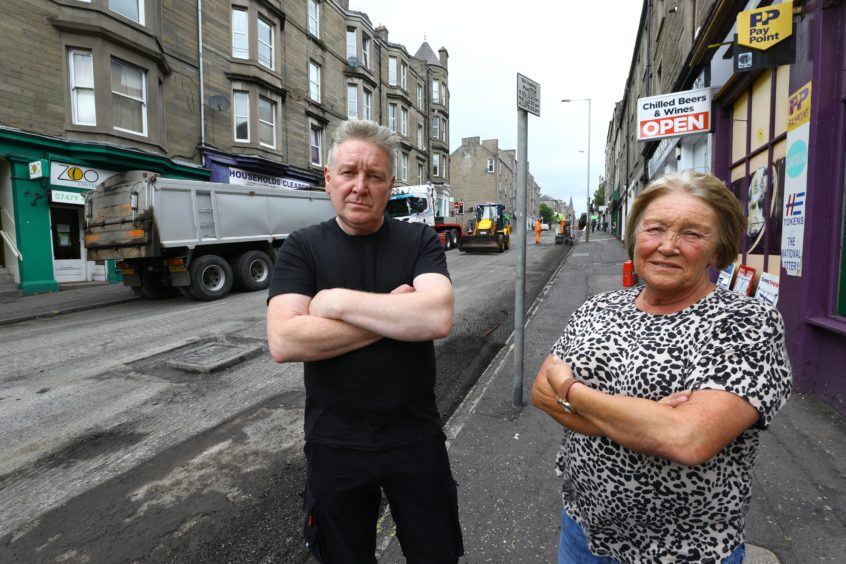 Marion Wright, owner of Luvvies Light Bites, said the three weeks felt like a struggle.
"It was like a ghost town, it really was," she said.
"The street was still open to pedestrians but all the smoke from the tar meant it just wasn't a nice place to walk around.
"The number of customers dropped off a lot after the first week. We probably saw about 30 per cent fewer people coming in compared to usual."
The busy thoroughfare is often impacted by works.
In 2016, it was partially closed for two months while work was done to replace gas mains.
Sandra Small, who owns The Tanning Lounge, said the roadworks have been "an absolute nightmare."
"It's the same old story," she said.
"In two to three months they'll be back. It has been horrendous. It's just been awful.
"I have worked here for 16 years and the road has always been a problem.
"We got absolutely no compensation for it.
"It just costs taxpayers so much money."
Although tempted to close during the roadworks, she remained open adding: "You've got to look after your regular customers, otherwise they'll just go somewhere else."
Workers in butcher David Grewar & Son said they saw about half their usual footfall and said they hoped to see customers return now the roadworks are over.