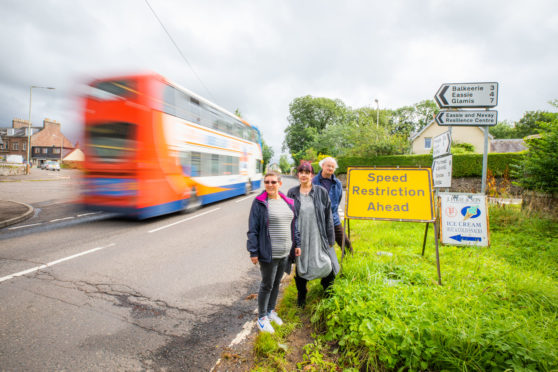 The green light for speed buffer zones in Angus communities has been hailed as a step forward in road safety – but "reckless" drivers have been condemned for continuing to put lives at risk.
After Angus councillors agreed to put 40mph buffers in place at Newtyle, Kirriemuir and Redford, community leaders have said they hope the move will now make motorists think more about their speed and the potentially lethal danger it poses.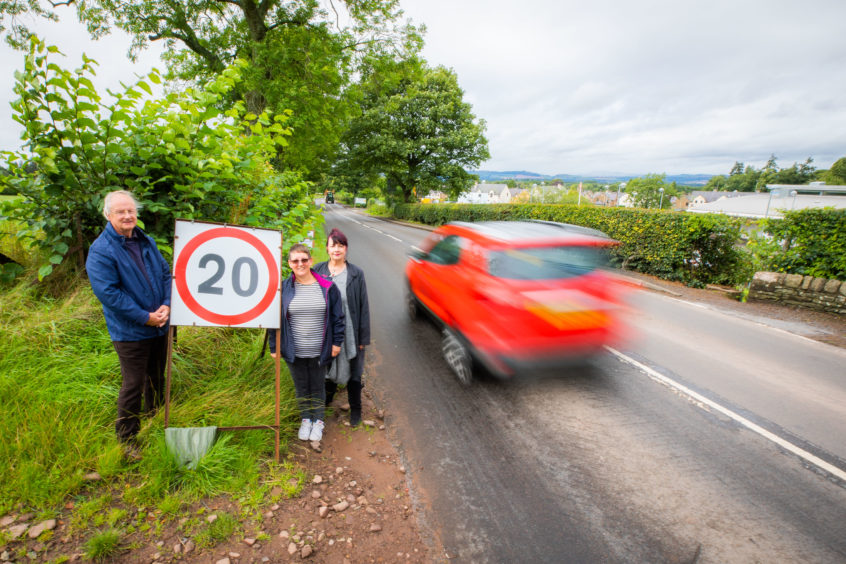 Statistics revealed more than 900 drivers speeding past Newtyle primary in the space of just a week – some at more than 60 in the 30mph limit.
Kirriemuir and Dean SNP councillor Julie Bell and Newtyle Community Council chairwoman Pat Small have welcomed the safety move for the village and say the onus remains firmly on drivers to be responsible behind the wheel.
Ms Bell said: "It is very worrying to note the scale of speeding by so many drivers in the census periods and I really do hope this provides a wake-up call to those who put lives in danger so regularly.
"I'm grateful these concerns have been taken seriously and I look forward to the zones being implemented.
"I've also subsequently been contacted by residents expressing their concerns over drivers blatantly ignoring the 20mph restriction on the Dundee Road [Newtyle] at the construction site.
"Not only are drivers speeding, they are overtaking others who are maintaining the 20mph limit which is utterly reckless and inconsiderate.
"I've escalated this and the issue has been passed to the roads policing team for action. I would urge people to stick to 20 – these limits are not in place to inconvenience you but for public safety."
Transport officials have recommended buffer limits for the B954 Dundee Road at the south and north ends of Newtyle, the C16 North Street at the east end of the village and the C16 Coupar Angus Road in the west.
A reduced speed limit has also been proposed on the A928 Glamis Road at the south end of Kirriemuir and at the C31 Shielhill Road at the east end of the village.
The 40mph limit would also take effect on the B961 at the south end of Redford, if the plans are approved.
The final siting of the Newtyle zone at the village's B954 entrance will be subject to discussion between council officers and the community over the possibility of accommodating the railway cutting.
Councillors approved a similar request for buffer limit on the southbound approach into Redford on the B961 in April 2019.
The speed survey took place after complaints from residents and local politicians.
Community council chairwoman Pat Small said: "Whilst we're really pleased about the new buffer zones, we're appealing to drivers to do their bit now by being mindful and slowing down in anticipation of the reduced speed limit.
"This is especially important as you come in from Dundee, in front of the school, the construction site and the entrance to the playgroup's forest school."