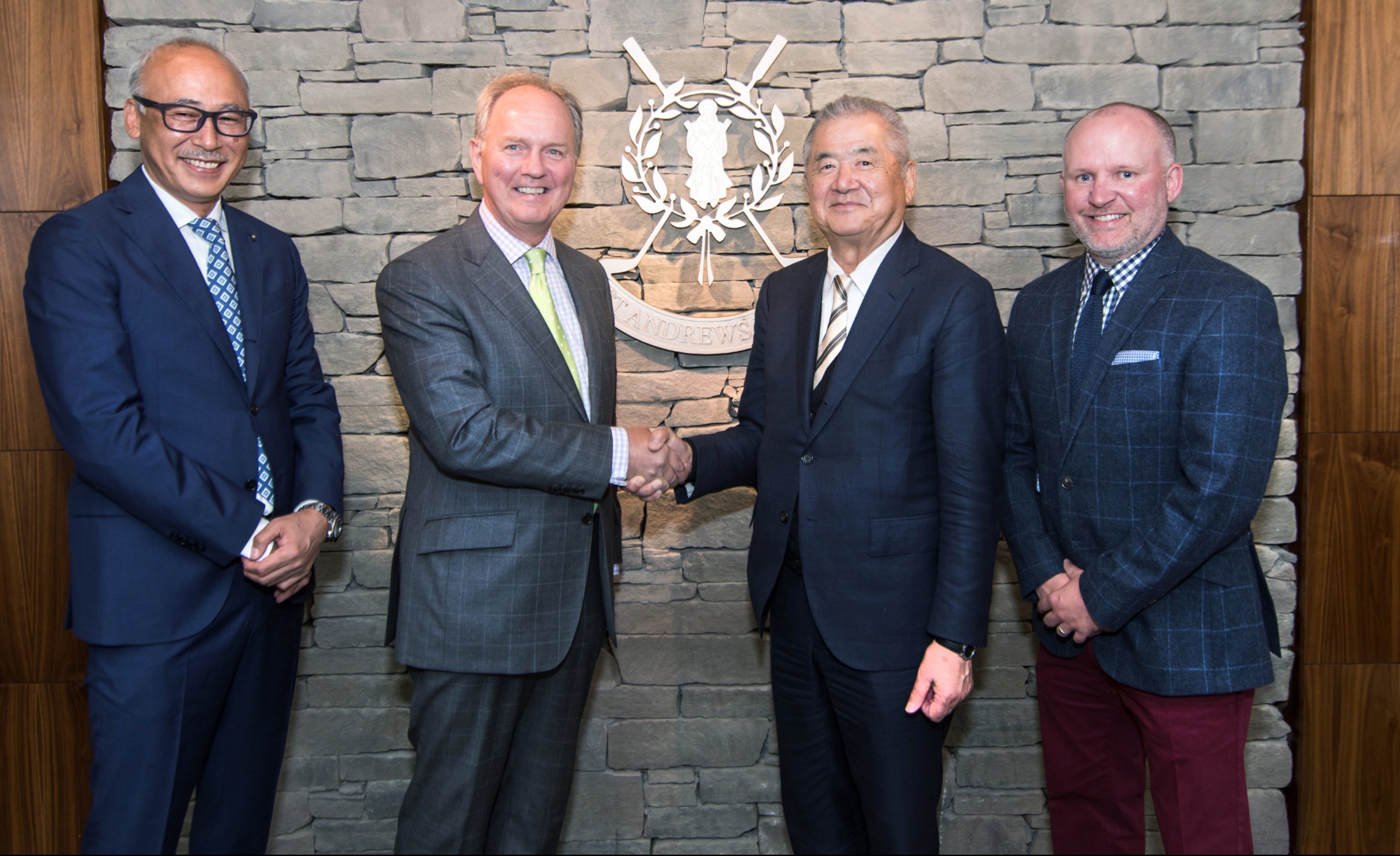 St Andrews Links has agreed a new official clothing partnership with a major Asian apparel manufacturer.
Under the terms of the deal, Tokyo-headquartered TSI Holdings Limited will exclusively design, manufacture and retail official fashion lines under the St Andrews Links brands, including that named after legendary Open Champion Tom Morris.
The debut collections will be unveiled to retailers next year and available in stores across Japan and Asia in 2018.
Future collections will be introduced to other territories around the world.
TSI has a strong background in the fashion industry having delivered new ranges into the Asian marketplace for major brands including Margaret Howell, Stussy, Callaway Apparel, Jill Stuart and Diane von Furstenberg.
The group has also developed its own in-house brands, Pearly Gates and Jack Bunny, which are retailed across its home country.
Euan Loudon, chief executive of St Andrews Links, said TSI was best placed to take forward the clothing operation at the Home of Golf.
"We believe that this is the right partner and the right time to add strength and quality to the St Andrews Links brand," Mr Loudon said.
"TSI have showcased their unique ability to get under the skin of St Andrews Links and Tom Morris, demonstrating a true understanding of the values and symbolism of this special place.
"This combined with their outstanding track record will enable TSI to harness our family of brands and marry them with the creativity and commercial ambition of their hugely talented and experienced team in Tokyo.
"We are all immensely excited to see the debut collections next year. We look forward to seeing our partnership evolve and flourish over time."
Senior members of TSI travelled to Fife to clinch the deal.
"We are delighted to establish this partnership with St Andrews Links, the home of golf," said Manabu Senza, president of TSI Groove and Sports.
He added: "We are committed to producing golf apparel and accessories that celebrate the prestige and heritage of St Andrews Links through both style and quality.
"We look forward to launching the debut collections and celebrating St Andrews Links with golfers around the world."
The new relationship will also see TSI join St Andrews Links' successful partnership programme, which already includes insurer Allianz, watchmaker Rolex and golf equipment firm Callaway.