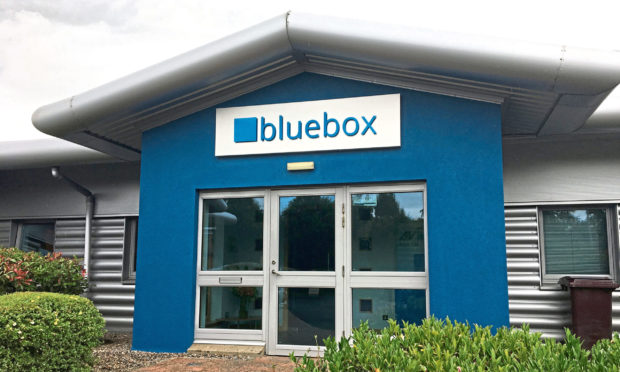 A platform developed by a Fife aviation tech firm is set to be deployed across Australia and New Zealand, allowing air passengers to order in-flight catering and duty free from their personal devices.
Dunfermline-based Bluebox Aviation Systems has partnered with dnata, one of the world's largest air service catering and logistics providers, to offer customised in-flight systems aimed at budget and regional airlines.
The system will allow airlines who do not have individual screens on the back of their aircraft seats to offer passengers a range of products and in-flight entertainment (IFE) while minimising contact with cabin crew.
Duncan Greeney, general manager retail at dnata, said: "Covid-19 has changed the landscape for in-flight catering and logistics, and by partnering with Bluebox we'll be able to help our customers mitigate some of the restrictions required in this new, touch-free world.
"This means allowing airlines to minimise contact and dialogue between passengers and cabin crew but still delivering an excellent service and a full range of food, drinks and retail goods that are such an essential part of the ancillary revenue income for many airlines."
Although the platform will be seamless to passengers, Bluebox said integrating complex systems such as an IFE platform and catering logistics can be technically challenging.
The system also allows airlines to reduce the cost of providing back-of-seat interactive screens, which incur maintenance costs and require a significant amount of cabling that adds to the airline's fuel bill.
Instead, the technology is kept in the overhead luggage compartments and passengers access the system via their phone or tablet.
David Brown, business development director for Bluebox, said: "IFE as we knew it was already evolving to deliver so much more than in-flight entertainment, and Covid-19 expedited our delivery of touch-free payments for on-board retail and the digitisation of materials that support ancillary revenue generation, such as digital menus and magazines, which provide significant advertising revenue for airlines.
"Now, though, we have the expertise in the passenger interface, content integration, secure payments and the wireless technology to deliver it all, by partnering with dnata catering we can expand the platform further into the on-board logistics systems, integrating the catering and retail elements they provide.
"So we're really delivering an in-flight engagement platform for enhancing the passenger experience on board – still IFE, but well beyond entertainment."
Bluebox said despite the impact of Covid-19 on the airline industry, the firm delivered solutions which helped mitigate the financial effects on airlines.
Mr Brown said: "The last eight months haven't been easy and we are grateful for the government support which has been very helpful during an extremely challenging period.
"The furlough scheme allowed us to keep the business operating as effectively as possible throughout the summer with the team putting in some exceptional effort and showing real loyalty in what has been an unsettling time for everyone.
"But this pandemic isn't over and we can't be complacent, so continue to run a very tight business.
"Just as we found it hard to predict the impact at the start of this year, it'll be difficult to do so now during this second wave.
"But we've been agile in responding to the changing scenarios around the world and will remain so."
Bluebox has been operating for more than 10 years and employs an average of 50 staff, serving more than 40 airlines.