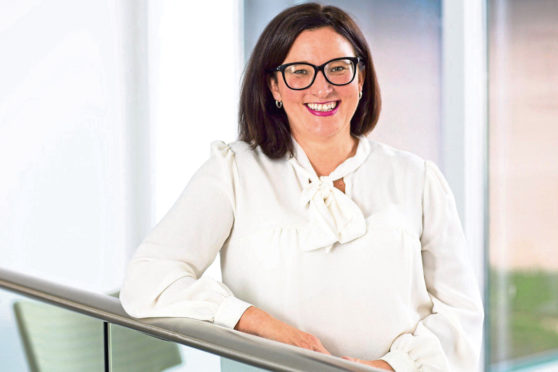 Digital specialists trained in Dundee are playing a key role in defending Scottish businesses against the growing threat of cyber criminals.
The pandemic has seen a rise in cyber crime across a spectrum of potential victims from vulnerable individuals to global firms – with fatal consequences in one case.
Jude McCorry, chief executive of the Scottish Business Resilience Centre (SBRC), said while things became tough during the pandemic, cyber criminals had become tougher, and urged businesses and organisations of all sizes to take part in a free Dundee-specific cyber resilience event next month.
Ms McCorry said criminals were using the pandemic to look at different ways to make money and cause disruption.
She said: "When people started working from home, we thought it might last for three months, but I think the band aids have to come off and look at longer-term thinking, making sure that cyber security is a top priority for organisations at the moment.
"People think that large organisations have it covered, but people are working from home there too.
"Some people are using personal devices and things such as checking their home wifi is secure is important – you have to make sure that cyber hygiene is looked at for all sizes of organisations."
Cases of cyber crime during lockdown have included 'CEO fraud' where staff were being asked to pay bills, but the usual checks were not in place, leading to financial losses.
Another example is landlord fraud, where a landlord's emails are hacked and messages sent to tenants with supposedly new payment details.
When tenants changed the payment arrangements, the rent was paid, but was instead sent to an offshore account.
Ms McCorry said ransomware attacks, where criminals hack the personal data of customers or donors with the threat of releasing the information online if a ransom was not paid, is increasingly concerning.
One global attack had impacted people in Scotland, many of whom may not be aware data had been compromised.
She said: "My biggest fear is an attack on public services like the NHS – there was one a few weeks ago in Germany where there was a ransomware attack on a hospital which resulted in a woman's death while she was being transferred in an ambulance."
Ms McCorry said firms of all sizes should find out if they are vulnerable to cyber attack, adding cyber security is a "team sport" for staff.
The SBRC holds regular free events to help businesses test and practise their response to a cyber attack.
Called Exercise in a Box, attendees do not have to be experts to use it and provides exercises, based around the main cyber threats, which an organisation can do in its own time in a safe environment.
A Dundee-specific event will take place on November 24 and the two hour session will be led by recent Abertay graduate, Declan Doyle.
It will also be facilitated by the current ethical hackers studying at Abertay.
An event focused on Aberdeen is also scheduled.
Organisations can find out more about the event and the Exercise in a Box programme by visiting the Scottish Business Resilience Centre website.