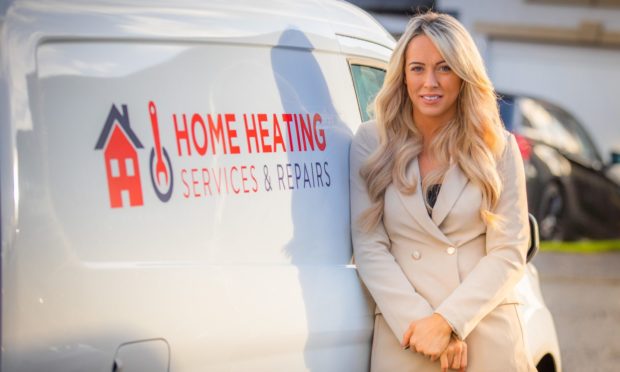 A Perth woman is making her mark in a male-dominated industry by setting up a new business after leaving her job.
Lisa Stewart took voluntary redundancy in April when SSE/OVO announced more than 2,000 staff would be shed in subsequent months.
The 31-year-old has since set up a heating repair and maintenance business, Home Heating Services and Repairs.
She said: "When the redundancies were announced it was on a voluntary basis. I wasn't even sure I was going to apply for it but given the amount of time I was spending at home, I had lots of time to think.
"I thought that I may never get an opportunity like it again and I could use the time to either retrain and apply for a new job or do something for me and focus on the things I love doing.
"I wrote a long list of things that interested me and starting my own business is something that really took my interest."
Lisa's husband, David runs a similar business but the couple noticed a gap in what it offers.
Customers would frequently phone to ask about annual services and repairs, which David's business was unable to offer on a regular basis.
This gave Lisa the idea to launch her own business to specialise in maintaining and repairing central heating systems.
She said: "I was so nervous about being a female running this type of business in a male-dominated environment but that made me even more motivated to make it work."
Lisa's business has grown since its launch, partially due to support she has received from family and friends.
They began booking services with her but Lisa says she knew this would not generate enough work to keep her engineers busy so she contacted local letting agencies and large energy suppliers and now has five contracts, with hopes to expand further.
Since September, Lisa's company has serviced more than 450 boilers and has an average of around 70 calls every day.
She said current pandemic restrictions have made her venture even more nerve-wracking than it would otherwise have been.
"I have never been so nervous – I didn't get a full night's sleep for weeks.
"Even now, my mind is constantly thinking of ways to be better and more innovative. My husband has supported me every step of the way.
"As a small and new business, I knew I wouldn't get any financial support if the country went back into lockdown but it was a risk I was prepared to take. If I failed, at least I tried."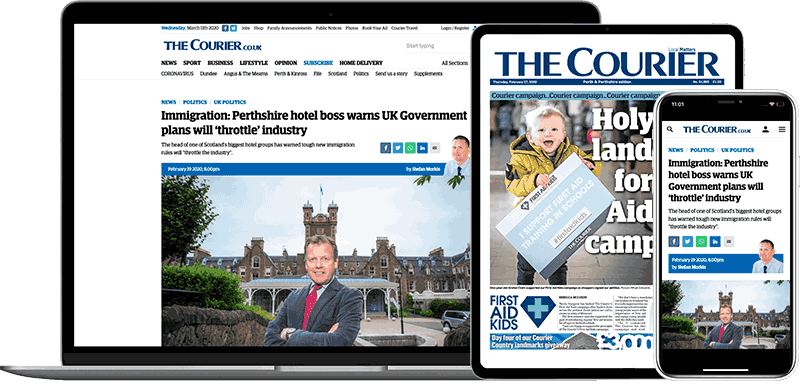 Help support quality local journalism … become a digital subscriber to The Courier
For as little as £5.99 a month you can access all of our content, including Premium articles.
Subscribe