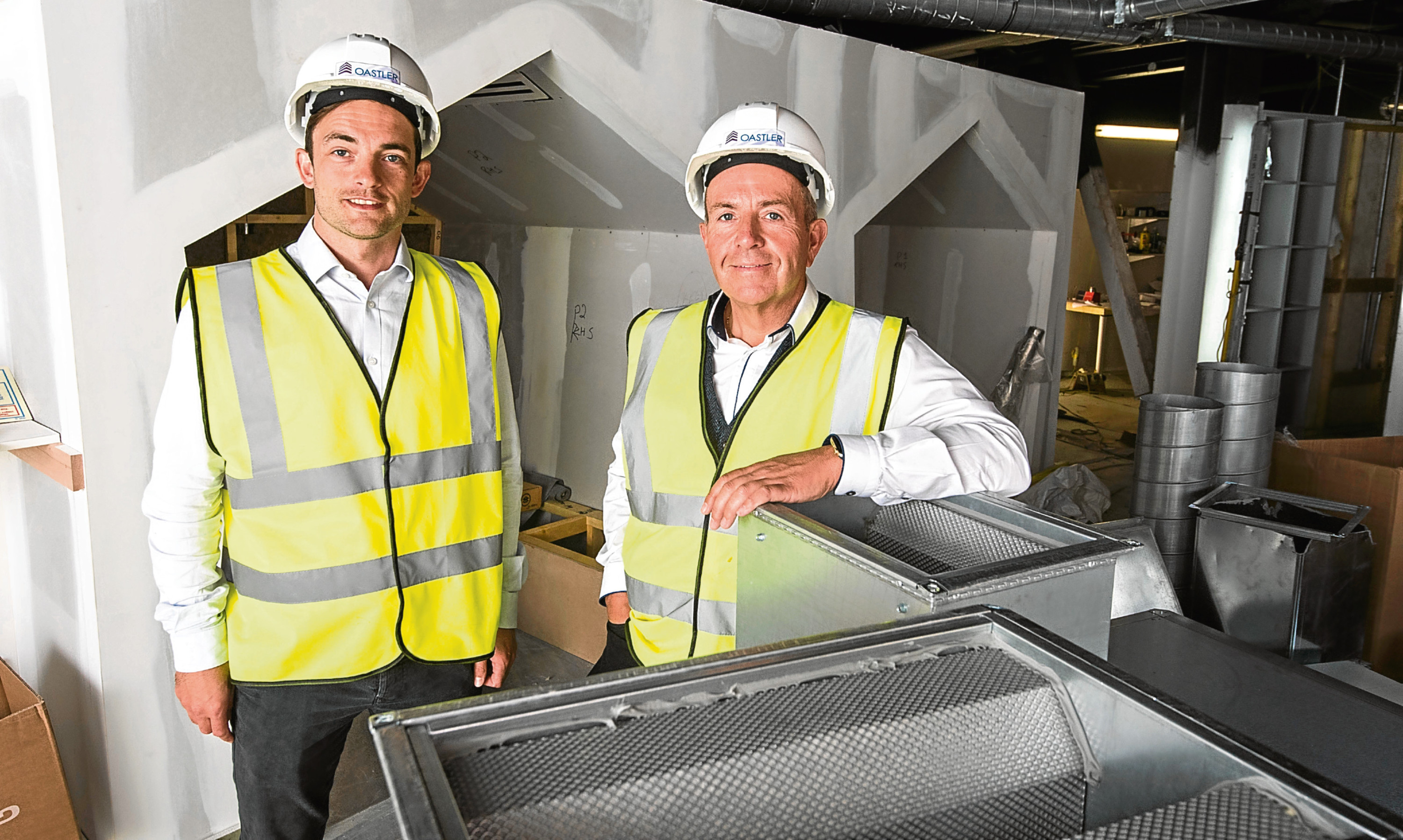 Entrepreneurs and high-growth potential start-ups are being invited to apply for a space on the inaugural Elevator business scale-up programme to be held in Dundee.
The group is currently building out a new start-up business accelerator facility on the campus of Dundee University.
The unit – a £250,000 investment by Elevator, the university and other key partners – is nearing completion and the first course is due to begin in September.
It takes three months and each week is dedicated to a new entrepreneurial theme from identifying markets and opportunities, to values, fostering and maintaining customer relationships, finance, scaling and growth and developing an exit strategy.
Entepreneurs are also brought in to give participants the benefit of their experience, while mentors are also attached to each business to help in their ongoing growth journey.
"The renaissance vision created by the people of Dundee demonstrates a high level of progression and ambition for the city and the region," Elevator chief executive, Professor Gary McEwan said.
"The time is now right for this powerful alliance to begin the work of supporting more start-up and scale-up businesses, to provide the city with significant enterprises that will flourish, creating jobs and wealth for the area.
"This new centre will support the entrepreneurs who will drive the future economy.
"The dynamic design aesthetic on display in our headquarters in Aberdeen is being recreated here in Dundee.
"Our teams are looking forward to seeing it come alive with entrepreneurial spirit in September, when we open the doors to our first cohort."
Elevator is a social enterprise with a mission to support companies on their growth journey and its Aberdeen hub has provide assistance to hundreds of scale-ups.
It said it expected the new centre to be as impactful.
Brian McNicoll, enterprise and entrepreneurship manager at the University of Dundee, added: "Dundee is already renowned for its digital and computing success and as the city continues its £1bn development, this exciting new Centre of Entrepreneurship will help capitalise and drive our aims further to make Dundee a hub of entrepreneurship and the regional destination for enterprising start-ups."
Dundee's city development convener, Councillor Lynne Short, said: "This is a fantastic move that will help to inspire people with design ideas to transform them into business propositions."