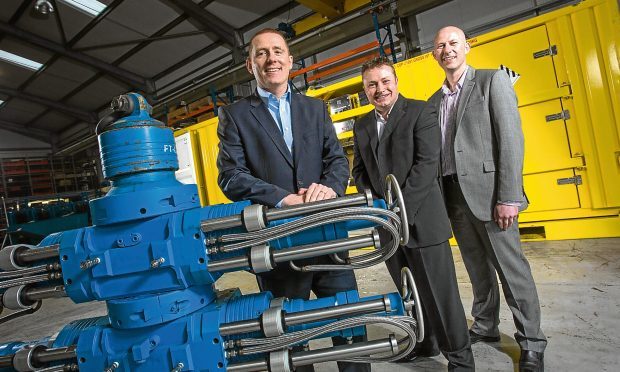 The managing director of Angus-based energy services firm RMEC is focusing on increasing revenues after a tough year in which the group posted a seven-figure loss.
Bryan Fagan said the past financial year to March 31 had been "very difficult" for the oil and gas supply chain, and RMEC had been no exception.
However, he said the improving market offered opportunities for RMEC to grow and he said he was far more upbeat than he was at the start of last year.
Newly published accounts at Companies House show Cotton of Pitkennedy based RMEC Group generated sales of £4.98 million in the year, down from £5.7m in the prior 12 months.
Pre-tax losses for the group jumped from £508,469 in 2016 to more than £1.28m.
Mr Fagan said financial year 2016/17 had been extremely tough as energy companies tightened their belts following the global collapse in the price of oil.
He said RMEC – which provides a range of rental equipment for use in drilling and well intervention operations and which also offers storage solutions for offshore equipment – had lost a major contract and been forced to make a number of lay-offs.
It currently has a staff of 19.
"It was a very difficult year for all of the oil and gas sector and we were in the same boat as most others," Mr Fagan said.
"We reduced our headcount by about a third, which was very hard for a small business.
"It was probably one of the most unpleasant things to have happened to the business in the 13 years it has been operating.
"But we are in a much better position now and hopefully we have shown that we have the resilience required to get through."
Mr Fagan said the current financial year was shaping up much better, adding "what a difference 12 months makes."
He said: "Generally, the industry is back on much more of an even keel and there is a little bit more certainty with regards to projects in the North Sea.
"We are looking (at opportunities across) the full spectrum from drilling right through into well intervention and into decommissioning.
"It is that old football adage of taking one game at a time.
"But we have shown our resilience and, hopefully, when projects are sanctioned we will be well positioned.
"We should grow as the market grows."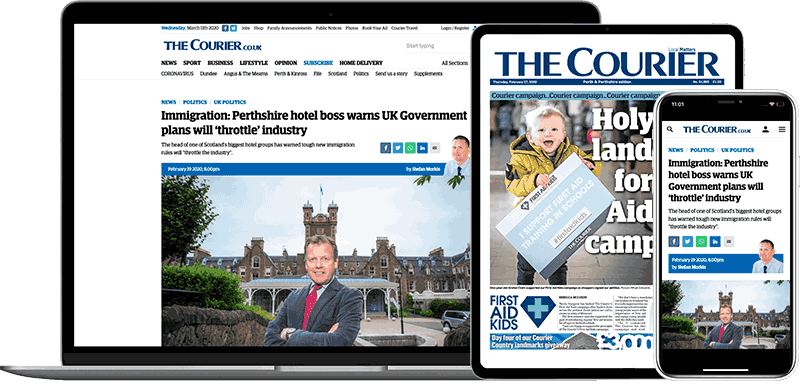 Help support quality local journalism … become a digital subscriber to The Courier
For as little as £5.99 a month you can access all of our content, including Premium articles.
Subscribe