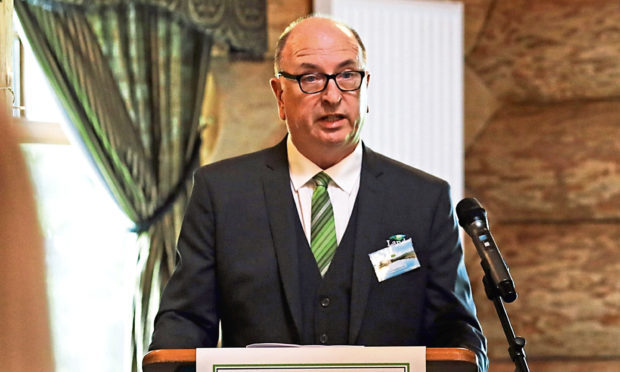 Piperdam has entered into a partnership with one of Europe's biggest holiday park operators in a bid to increase international sales.
Landal GreenParks will promote Piperdam through its website and extensive customer database, driving European tourists to Tayside.
The Angus holiday park will be rebranded as Landal Piperdam as part of the link-up.
David Copley, chief executive of Coppergreen Developments, who took over the golf and leisure resort two years ago, described the partnership as a "perfect fit".
He said: "It's a very strong endorsement from Landal to bring any park into their brand.
"They will have no financial stake in Piperdam, but will take a commission from their bookings.
"We are expecting to see around a 20% increase in the number of European visitors to Piperdam and the local area."
Since their £25 million acquisition of Piperdam in November 2016, Coppergreen Developments has invested more than £4m into the site.
This includes new soft play centre Little Pipers, more lodges and the provision of additional family activities.
"We have been really pleased with how it's going both in terms of physical developments and how we've been able to develop our 160 staff," Mr Copley added.
"We've invested heavily in improving facilities and accommodation. We are convinced that the quality of the Landal brand matches the ambition we have for this sensational luxury resort.
"We have planning permission for a further 20 lodges at the moment which we plant to look at introducing towards the end of next year. That will take us to 120 lodges and we have further plans to develop the site after 2020."
An event yesterday to mark the rebranding was attended by senior staff from Landal and Angus Provost Ronnie Proctor yesterday.
Paul Hardingham, managing director, Landal GreenParks UK, said: "Coppergreen's plans to continue to invest in the lodges and facilities at Landal Piperdam in order to further enhance the already stellar guest experience is in line with our strategy of creating unforgettable holidays in the heart of idyllic, natural surroundings."