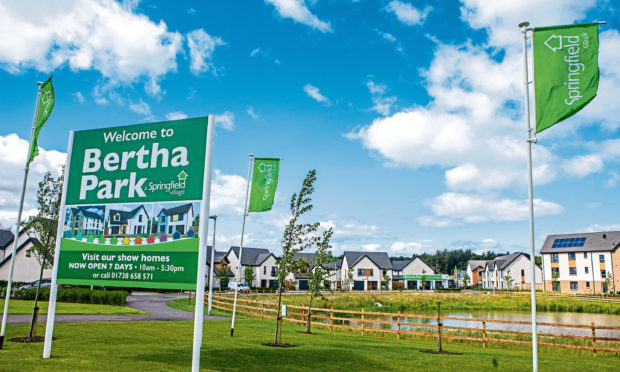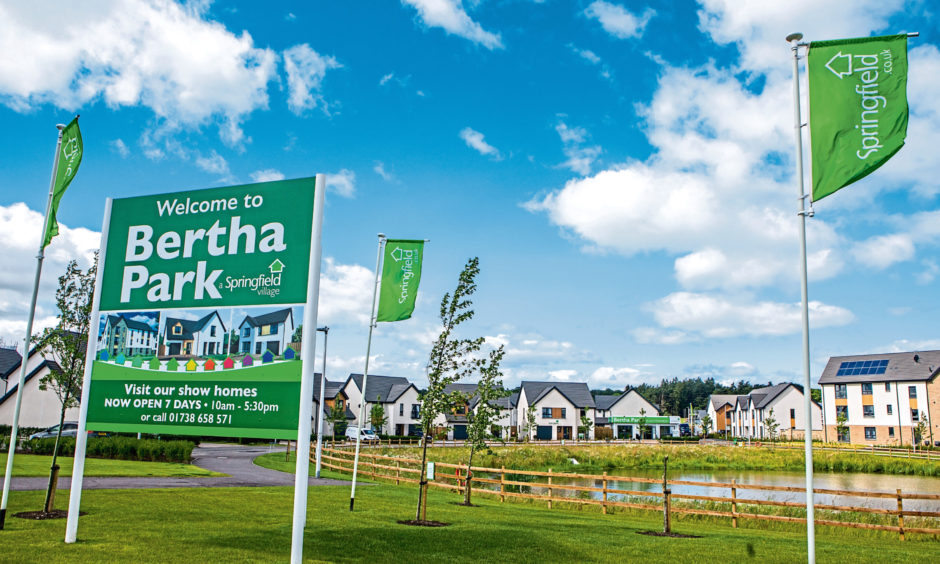 Increasing sales at housing developments in Perth and Dundee led to Springfield Properties' shares rising on Tuesday.
In a trading update the firm said it had delivered strong growth across its private housing and affordable housing divisions for the year ending May 31.
The AIM-listed firm is behind the Bertha Park development of 3,000 homes in Perth and Dykes of Gray on the outskirts of Dundee.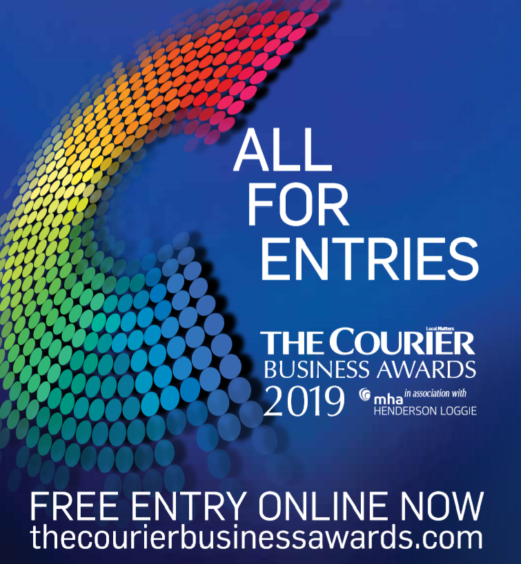 Springfield said there had been an increase in sales in the second half of its year and management's target of improving gross margins had been achieved.
The update said: "Springfield's village developments progressed well, with their appeal strengthening as they become increasingly established.
"At Dykes of Gray near Dundee, the most advanced village, 178 homes were occupied as at 31 May 2019 (30 November 2018: 136).
"At Bertha Park near Perth, the first owners moved in at the beginning of the second half and 34 homes were occupied by year-end.
"Works, led by the local authority, on a new major road connecting the village directly to Perth have been completed and a new secondary school is due to open in August."
Under its local authority framework agreement for 10 developments, the group commenced the handover of homes at one developments.
It also commenced construction on two sites and secured development contracts for another two of the projects.
In the second half of the year, the first 54 affordable homes reaching an advanced stage of construction at Bertha Park.
Springfield acquired Livingston-based Walker Group in February 2019 and said it had "continued to trade as expected and the integration of the business has progressed positively".
Glasgow-based Dawn Homes, which was acquired in May 2018, continued to perform strongly, in line with management's expectations.
The update added: "Springfield is in a strong position, with a presence in almost all of the key geographies within Scotland.
"The expanded land bank has secured activity for approximately 18 years and both of the group's divisions continue to be supported by strong market drivers.
"Consequently, the board of directors remains confident that the group will continue to achieve sustained growth, in line with market expectations and deliver shareholder value."
The company's full year results will be announced on September 17.
rmclaren@thecourier.co.uk